Luxury electricals manufacturer Bang & Olufsen will open a flagship store in Hanover Square to spearhead a wave of new store openings.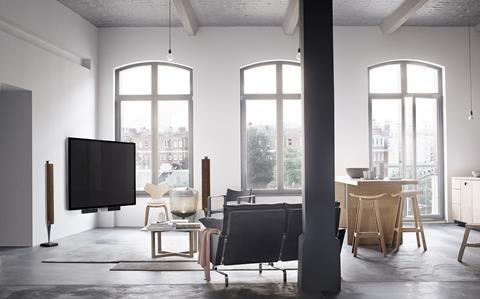 The Denmark-based company will open four stores with franchise partners in the north and south of England, alongside the Hanover Square store and a Marylebone store, which will both be company-owned.
Bang & Olufsen's four franchise stores will open in Leeds, St Albans, York and Battersea and all six new stores are scheduled to open before Christmas.
The new stores will add to the 60 stores the company already has in the country. Bang & Olufsen has chosen to expand in the UK because it is the company's best-performing market following an improvement in the economy.
Bang & Olufsen chief executive Tue Mantoni said: "The UK market is extremely important to our growth strategy and opening these new stores shows the renewed confidence in the brand and the luxury market.
"As we work very closely with customers at the installation level, as well as throughout their purchase journey and beyond, having a local presence is absolutely key to making sure we have a happy customer base."
The company's new BeoVision Avant flagship television will act as a centrepiece in stores and Bang & Olufsen claims its current range "is the strongest product portfolio for many years".