There is still no substitute for store visits if you want to see reality rather than the 'fake news' emanating from the boardroom and the PR department.
When I worked as a retail analyst I was impressed by the extent to which almost every chief executive I met said how they prioritised store visits. The cynic in me, of course, couldn't help wondering why on my own frequent store visits I never saw any of these senior managers.
In today's virtual data-driven world, are store visits still important and how many legacy store-based CEOs now prioritise this?
These thoughts came to me on a recent visit to the Marks & Spencer Pantheon store in London, on what was always considered to be the 'wrong' end of Oxford Street.
As I walked the store, I noticed signs alerting me to the 'bigger, brighter, better' refurbished café on the second floor. Feeling thirsty and wanting to catch up on my emails, I thought I'd give it a try.
"Department store retailing was always a vanity project. Buying a football club could now be a safer bet"
Well, but for the signs, I wouldn't have guessed it had been refurbished. It was bland, flat, devoid of any atmosphere and lacking in any feature that would make me want to repeat the experience.
I guess the refit brief was 'cheap and cheerful' but surely if stores are to remain relevant and attractive they have to leap ahead, not merely catch up. Where is the flair and imagination to create a welcoming differentiated destination?
Why not integrate the café with the food department, let customers select from the range of convenience and ready meals and have them cooked in store? Add a bit of theatre and use some of the 'Zone A' space to lure customers off the street. This could be a 'must visit' London attraction rather than yet another missed opportunity.
It epitomised the 'catch 22' dilemma facing all store-based retailers – profitability is under such pressure that the purse strings are drawn ever tighter. Fortune favours the brave and it is only by spending serious money on tired, old stores that they will have any future.
Black holes
This leads me on to Mike Ashley's fantasy of turning House of Fraser into the 'Harrods of the high street'. Given the damage that has been done to the brand, his decision to keep Oxford Street open is excellent PR but it will be an empty gesture unless it is followed by a major capital investment programme.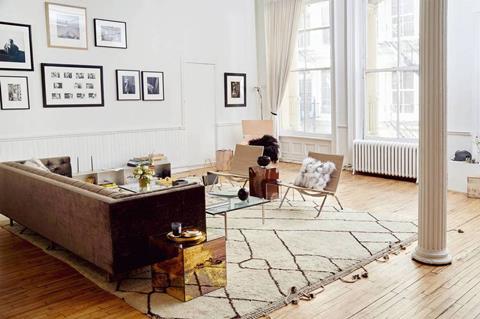 I have always described department stores as the 'black holes' of retail – you throw money at them and nothing comes back. Just look at the hundreds of millions that Selfridges and Harrods have spent and continue to have to spend in order to get any return.
Department store retailing was always a vanity project and today the returns are even more problematic. Buying a football club could now be a safer bet.
In House of Fraser's case, the years of mismanagement and neglect make the essential investment astronomic. With regards to the strategy, I see less than 10 stores as suitable candidates for a 'Harrods' makeover.
My advice to Ashley would have been to pass on House of Fraser and spend some money on players at Newcastle United instead.
I am looking forward to visiting The Apartment by The Line in New York next month. Its point of difference is that the curated product selection is made unique by their context – the intimate setting of a 'home' where everything is for sale.
It is located on the third floor and I am hoping it will give me some invaluable pointers on how department stores might evolve. Perhaps I'll bump into Ashley or one of his team.
John Richards is a retail consultant and non-executive director