The store design sector's annual fest is coming up oncemore. There are lots of benefits from attending the ISG Retail Week Interiors Awards at the Hilton on Park Lane.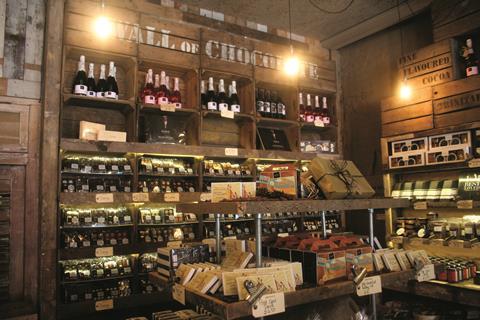 The ISG Retail Week Interiors Awards are almost upon us once more, with shortlisting and the final decision on this year's runners and riders a matter of days away. Last year the Grand Prix UK Retail Interior of the Year went to Roast + Conch, the cafe-cum-chocolate shop format created by Terry Moore Design with Hotel Chocolat.
This one had all the elements you would expect of a winner of these awards, which are now close to two decades old. There were the looks, always important; there was the reason for its creation; and, of course, there were the financials - which go straight to the heart of retail design and why retailers bother in the first instance to create engaging store interiors.
What stood out about Roast + Conch as a winner was that the judging panel was almost unanimous in deciding this was the victor. This is generally the case, as there are usually clear category victors and then one entry that stands head and shoulders above the rest.
So to this year, and it is a racing certainty that something of the kind is likely to happen once again. The date for entries has now passed and, as in previous years, it's actually a pretty tall order sorting out who will make the shortlist. This is why we choose judges from the highest -profile retailers and the best design firms. They lend their time generously, surveying what has been entered the day before judgement and on the evening in which the winners list is actually created.
All of which means that by the time you clap eyes on this, another year's deliberations will have been completed and another set of winners will have been chosen.
There is always this question to be posed: 'But what's it all for?' The answer is straightforward: you know that what you have designed is pretty good, but affirmation from an unbiased body is not only useful, it confirms that you are on the right track.
There is also the awards evening on October 31 at the Hilton on Park Lane, the chance to step into the limelight alongside the subsequent press coverage that will result - this counts, too. But perhaps it is the sense of achievement the design team and all those associated with them will get when receiving an award that
really counts.
Many reasons for attending, then - and a great evening all round.
The ISG Retail Week Interiors Awards