At what point do you stop and wonder whether the stores that you've spent time putting together might not be faring as well as the rest?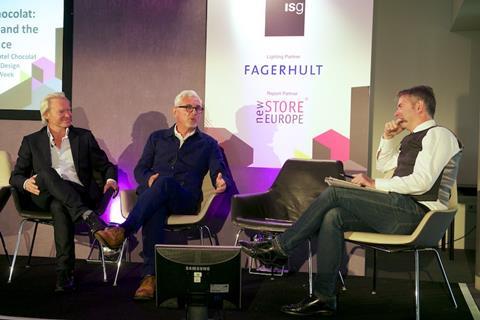 Could it be when sales are beginning to dwindle, when competitors appear to be doing rather better than you are or perhaps when you walk in and have a sudden epiphany that tells you things are not all that they should be?
Whatever the trigger, this is the moment (and hopefully it happens before things have become too dire) when most will look around and seek ideas and inspiration. This, in turn, may come from a number of sources. And the first avenue that is usually explored is the immediate competitor set. What are your rivals doing that you are not and how might you do something similar without blowing the capex budget?
All of which is fine and obvious stuff, as it's what every retailer pretty much everywhere does. What is less frequently done is to look at what retailers beyond your immediate commercial neighbourhood are up to, and to see whether there are any synergies that might be usefully imported to make your in-store experience better.
The best in the business
This is where the benefits of attending a conference become apparent. You'll get to mix with your peers and competitors and, who knows, they might even be friendly. That said, this is one forum where content really is king and if you want to hear about what's happening in the broader world of retail design and visual merchandising, this year's SHOP! conference provides an opportunity to hear from some of the best in the business.
SHOP! kicked off last year with presentations from speakers including the heads of store design at Marks & Spencer, Starbucks and Arcadia, and the chief executive of Hotel Chocolat, all mixed up with the opinions of analysts, designers and shopfitters. It seemed to strike a chord with those who attended, the majority of whom said they would be coming back for more.
This year, SHOP! is about offering information and entertainment from some of the best speakers from the world of store design and visual merchandising. Among the many presentations that will be made on the day, delegates will hear from the head of format at Dixons, the chief executive of Cass Art, the head of design at Arcadia and the asset manager for Regent Street. And the latter thoroughfare must surely be first among equals as far as retail showcases and new formats are concerned.
SHOP! takes place this year on September 26 at the Grange St Paul's in London. If you want to know how to do things better and to learn more about the business of SHOP(!)ping, this is a good place to improve your chance of success.