The number of shops operated by multiple retailers fell for the first time in 14 years during the first half of 2012.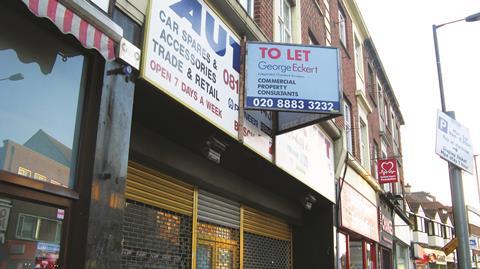 According to property agent CBRE's Chain Expansion report, the total number of chain store retail branches slipped 0.42% to 100,933 – the first contraction since records began in 1998.
The recession, rather than the rise of internet shopping, was blamed for the reduction in store numbers.
Value fashion retailer Peacocks and greetings cards specialist Clinton Cards hit the buffers in the period, resulting in mass store closures on the high street as slimmed down versions of the businesses were bought out of administration.
Overall net chain store numbers are expected to rise 0.5% in 2012 but that is still down on the yearly average of 2% to 3% growth.
CBRE head of retail consultancy Jonathan De Mello said: "Shoppers are increasingly attracted to larger but more distant trading locations that offer a more modern shopping experience.
"This is leading retailers to rationalise their store portfolios, with many chain stores seeking larger units in fewer locations."
De Mello said expansion is being concentrated among larger, stronger retailers. Supermarkets are aggressively expanding their convenience stores, for instance.
He said weak retailers that continue to shed stores are "further concentrating market share in the largest markets and among the strongest players".
Retailers including Mothercare and Thorntons are reducing store numbers as they fight the downturn in consumer spending.
CBRE's Chain Expansion survey tracks the cumulative number of branches in chain store networks.
The CBRE reported that the total number of store branches slipped 0.42%