Sports Direct has taken an undisclosed equity stake in Direct Golf as the golf retailer aims to grow across Europe.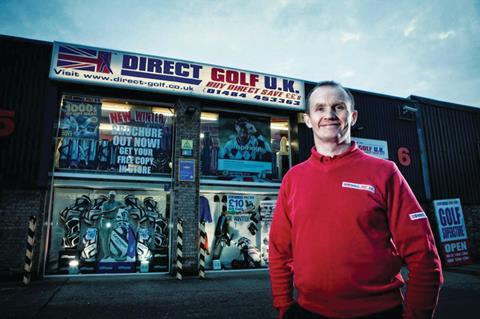 Direct Golf founder John Andrew still holds the majority ownership in the firm and will remain at the helm. It plans to use the funds raised through the stake sale to expand its store estate.
Andrews said: "Teaming up with Sports Direct is a fantastic opportunity for us and will give Direct Golf access to many new and attractive market opportunities.
"This deal gives the company the funding to realise our goal of becoming Europe's leading golf retail company by expanding our existing store portfolio with the roll out of a golf superstore concept with eyes on acquisition to accelerate growth.
"It's our goal to become the retailer of choice for golfers in Europe, and we believe this new collaboration will make that aim possible. The opportunities with the Sports Direct group are endless and being close to such a successful retailer fills me with great excitement."
Direct Golf has 20 stores across the UK and holds a "significant portion" of the online and mail-order golf market.