Sports Direct has dismissed criticism by Labour leader Ed Miliband of its use of zero-hours contracts.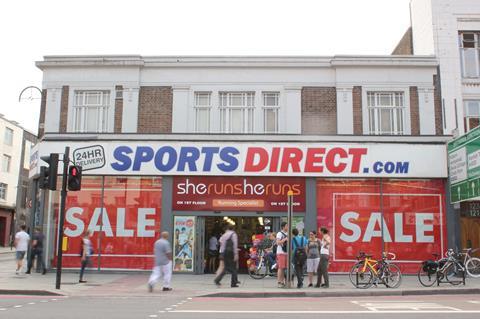 Miliband called the chain, owned by Mike Ashley, a "terrible place to work" and pledged to ban "the exploitation" of such contracts in a speech over the weekend.
He said Sports Direct "has predictable turnover, it has big profits but, for too many of its employees, it is a terrible place to work".
"We cannot go on with an economy that allows businesses to use zero-hours contracts as the standard way of employing people month after month, year after year," he said.
"These Victorian practices have no place in the 21st Century."
Labour claims 17,000 of Sports Direct's 20,000 UK staff are not guaranteed regular hours.
In response the company said it was reviewing "core" employment procedures, but a spokesman added: "With enemies like these, who needs friends?"
The BBC reported that this comment was meant as mockery of Miliband, following recent reports that some Labour figures want him to step down amid poor poll ratings.
Sports Direct also reiterated a statement it had already made, saying: "The company will continue the process of reviewing, updating and improving our core employment documents and procedures across our entire business beyond its existing compliant framework."
Zero-hours contracts do not guarantee regular work, and sick pay is often not included.
Mr Miliband attacked what he called "a zero-zero economy – of zero-hours contracts and zero tax for those at the top".