Sports Direct accused of spying on MPs at Shirebrook warehouse
Business Select Committee visited the site to monitor improvements to working practices
Founder Mike Ashley allegedly accused MPs of planting a recording device themselves
MP Iain Wright slams the retailer's "disgusting" behaviour
Sports Direct has been accused of spying on MPs with a recording device after they made a surprise visit to the retailer's Shirebrook warehouse.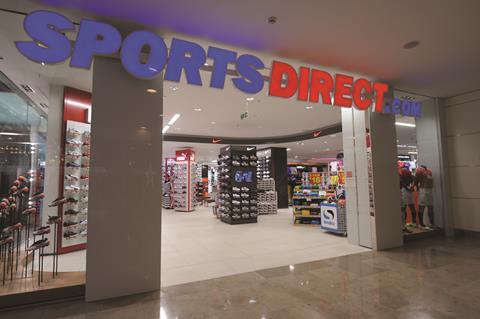 The Business Innovation and Skills Committee turned up at the under-fire sportswear chain's Derbyshire headquarters at one hour's notice on Monday, as part of its pledge to monitor working practices at the business.
But the trip descended into chaos after Sports Direct allegedly attempted to record MPs having a private discussion following the tour.
Redcar MP Anna Turley spotted the recording device and posted an image on Twitter, which was shared hundreds of times by users of the social media website.
Turley said a woman had entered the meeting room to bring in a tray of sandwiches, but placed the recording device underneath a stool.
The MP told The Telegraph: "I couldn't believe it. I watched her put the device on the floor and when she left I said: 'Bloody hell guys they are trying to record us.'
"It's not James Bond, more Austin Powers."
Furious MPs confronted Sports Direct's operations boss Karen Byers and spokesman Gary Thompson after discovering the device.
MPs accused
But chairman of the Business Innovation and Skills Committee Iain Wright MP said they were put on the phone to founder and boss Mike Ashley, who then allegedly accused MPs of planting the recorder.
Wright said: "I was put on the phone to him and he said 'You must have planted it there'.
"Then the PR said that it must have been there before from a previous meeting. But that is all nonsense and I said as much."
Wright added: "It's really indicative of the culture which is mistrustful of staff and outsiders. We didn't expect to be welcomed with open arms, but to behave like this is unbelievable. It really is disgusting."
Ashley, who was not present at Shirebrook during the MPs' visit, has taken charge of Sports Direct after former boss Dave Forsey resigned following criticism of working practices at the retailer.
Wright, who spearheaded the committee's grilling of the tycoon earlier this year, authored a hard-hitting report that held Ashley accountable for "Victorian" working practices at the firm.
But a review by law firm RPC, commissioned by Sports Direct, named Forsey as the man responsible for a number of its failings.
Sports Direct held an "open day" for investors and the media in September in an attempt to tackle some of the criticism head on, but the retailer only succeeded in gaining more unwanted column inches when Ashley was filmed pulling a wad of £50 notes from his pocket in front of minimum-wage factory workers.