Mountain Warehouse shelves IPO plan because of Brexit vote
Half-year pre-tax profits fell £300,000 owing to "significant investment" in new stores
Total sales in the six months to August 30 jumped 29.5% to £76.8m
Like-for-likes "in the high single digits"; online sales leapt 61.4% in that period
Mountain Warehouse has shelved plans for an IPO as the Brexit vote deterred its founder from floating the business, Retail Week can reveal.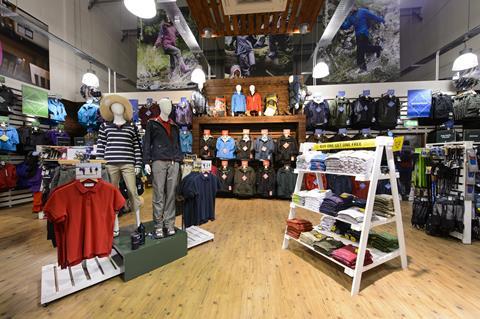 The London-based outdoor specialist was eyeing a £200m stock market debut after hiring investment bank Rothschild to explore options.
But founder and chief executive Mark Neale told Retail Week the plans have been put on hold.
"We started to explore it [an IPO]," he said. "But, certainly after the [EU referendum] vote, it would have been like pushing water uphill and so we decided to come back to it down the road."
Neale, who launched the business 19 years ago as a single shop, said the initial feedback on an IPO was "very positive from the people that we talked to".
But he added: "It just became apparent it was not really the right time to do it."
Brexit dampens IPOs
Fellow retailer Joules floated on AIM one month prior to the vote, but the IPO market across Europe has reportedly been dampened by Brexit.
Mountain Warehouse this week revealed half-year pre-tax profits fell slightly, from £4.3m to £4m, because of "significant investment" in new stores.
Total sales in the six months to August 30 jumped 29.5% to £76.8m.
Neale said like-for-likes were "in the high single digits".
International sales doubled and now represent 20% of revenue, the retailer said.
Online sales leapt 61.4%, helped by dedicated websites launched in Australia, Canada and the US.
Prices to rise in currency headwinds
The retailer last month opened its 250th store.
It expects to have opened 39 new stores by the end of this year, bringing its total estate to 261.
Fifty of its stores are overseas.
On the state of the pound, Neale said the "vast majority" of its product is sourced in dollars and it is hedged until the end of the year.
He acknowledged it would have to raise prices to deal with currency headwinds, but part of the cost would be absorbed and reductions sought with factories in China.
However, he flagged that the business would benefit from the fact 20% of its sales are from outside the UK.
"This obviously encourages us to continue to grow the international business as quickly as possible," he said.