Salesforce Retailer of the Year JD Sports has joined retail's premier league. Executive chairman Peter Cowgill talks to George MacDonald about how it has been achieved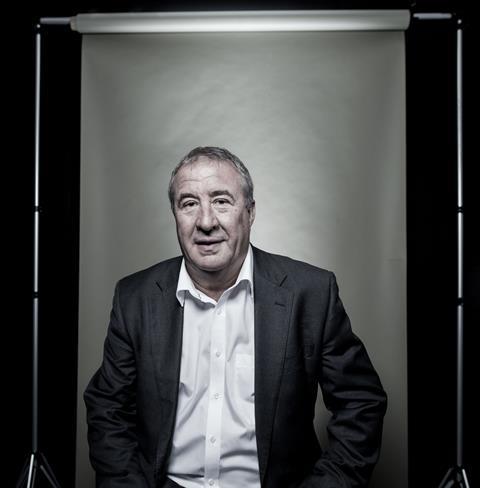 Originally published March 9, 2017.
When JD Sports posts prelims next month, it will once again put the ball right into the back of the net.
Over the last several years, as many of its one-time competitors have exited the field in financial disarray, JD has scored with the consistency of a retail Zlatan Ibrahimović.
The forthcoming results should once again prove JD's man of the match status.
In its January update, after notching up a like-for-like jump of 10%, the retailer said earnings would beat expectations of £200m by up to 15%.
JD's sustained financial success, its in-store prowess, multichannel growth and burgeoning international operations all combined to win it the Salesforce Retailer of the Year award.
Launched as a single shop in Bury, Greater Manchester, in 1981 by John Wardle and David Makin, JD now has about 900 stores. It operates not just in the UK but internationally, always catering to what executive chairman Peter Cowgill calls an "aspirational shopper".
The retailer is still headquartered in Bury and there Cowgill, who has led JD to record performances, tells Retail Week there is one critical factor in its success – great relationships with some of the biggest and best brands in sportswear.
"Brands are our lifeblood," he says.
Unlike some retailers, which can have a confrontational approach to suppliers, JD prefers to work in partnership with brand owners to the benefit of both parties.
"We're looking for long-term relationships, not seeking a short-term brand adrenaline boost," Cowgill says.
"We want the brands to be profitable and develop with us, we are not seeking to take advantage from our increasingly powerful position.
"We're not after changing the balance of the see-saw, we're after escalating the power of the see-saw mutually."
High standards
Central to the appeal of JD to big-name brands are its high in-store standards, exemplified by visual merchandising verve and a sense of theatre which makes the product the star.
Cowgill says: "As far as product is concerned, the fact that JD demands such retail standards means that global brands are increasingly attracted to the proposition.
"We represent them in the best environment and that gives rise to great relationships with the brands and increasing recognition from a wider, and increasingly aspirational, number."
"We're in a youthful, energetic niche market and the stores have to portray that. The product is always to the fore."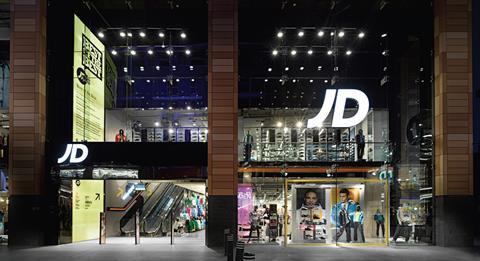 Close to relegation
JD's success today was not a given. When Cowgill returned to JD in 2004 – he had formerly been finance director but left in 2001 – the business looked as if it faced relegation.
"Profit in the year I came in was probably £2m or £3m at a stretch," he recalls. "We were in what might be termed the hospital unit of the banks for terminally ill patients."
JD had just bought rival First Sport and was, says Cowgill, suffering both from post-acquisition "indigestion" and "growing pains".
"I'm not a fan of the three-year plan. In retail it's difficult to prove you'll be successful tomorrow, never mind in three months' or three years' time"
"There was a very difficult period with the banks," he remembers. "The first couple of meetings weren't the most pleasant, especially as there were seven of them."
Much like Sir Alex Ferguson – a man that Manchester United fan Cowgill greatly admires – had trouble winning over fan during his early, unsuccessful years at the club, the JD boss faced opposition from financiers reluctant to support the struggling retailer.
They wanted to hear guarantees about the future, which Cowgill – who dislikes crystal ball gazing – found frustrating.
"I'm not a fan of the three-year plan," he says. "In retail it's difficult to prove you'll be successful tomorrow, never mind in three months' or three years' time.
But he successfully nursed JD back to match fitness. "I increased levels of accountability, gave better players more responsibility and more freedom, focused on key metrics, closed a number of stores that were cannibalising or unprofitable and improved supply terms.
We started to move forward fairly quickly," he says.
Man of the match
JD has been steered to its unprecedented success by executive chairman Peter Cowgill.
Brought up in Salford and an accountant by profession, Cowgill caught the retail bug as a teenager when – having taken a year out of school – he worked in a fashion store called Playmate.
He remembers: "It was a mate of mine. I worked on commission – no wage, commission only – and I did extremely well. That sowed the seeds."
Asked about his management style he says he is "fairly obsessed with the metrics and very much into the detail – probably more than most in the position I'm in."
"I always speak from the heart," says Cowgill, who is keen to pay tribute to the wider team at JD.
"We don't rest on last year's results. The team, the colleagues, are all driven as well as focused. They're ambitious."
Today, following the demise of JJB, JD has one main rival – billionaire tycoon Mike Ashley's Sports Direct.
The relationship between the two retailers has sometimes been antagonistic – Ashley once threatened to "finish off" JD along with JJB.
Cowgill is reluctant to talk about Sports Direct, but observes: "There's not a lot you can do about what adversaries, if indeed they are an adversary, do. Our main focus is always on doing what we do well."
That has come into its own as retailers more generally have jumped on the athleisure trend as consumers sport trainers to work as well as the gym.
Cowgill believes JD's established strength in athleisure will continue to set it apart despite others attempting to muscle in.
"We've been in that vein for a long time.
"With the sportswear brands, particularly led by the Nikes and Adidases, we're fortunate that we obtain all the new releases, the technical innovations and therefore, for aspirational consumers, we're an attractive home and they want to get display space in our stores," he says.
Overseas ambitions
Alongside its main sports fashion business, and other fascias such as Scotts and Tessuti, JD also operates an outdoor division, which includes Blacks and Millets.
The retailer is in the process of taking control of Go Outdoors for £112m, a deal which at present is being scrutinised by the competition authorities. The outdoors division remains a work in progress as losses are brought down.
But Cowgill is confident that a similar approach to the brand-centric strategy which has worked so well at JD can be emulated in the outdoors category.
For its core sports and fashion business, a big focus is internationalisation. The retailer already has an extensive stores network overseas, from Madrid to Malaysia, and there will be more to come.
"JD completely identifies with the consumer it seeks to serve. That's its strongest point"
Asked what he thinks JD will look like in 10 years' time, Cowgill replies: "I would strongly suspect that JD would have a presence in a very significant area of the globe. That's where the ambitions are, but it's slowly-slowly catch the monkey."
"The reason I said I don't like three-year plans is we've got to observe on an as-you-go basis. If times get tough, you regulate the speed of expansion.
"I'm sure there will be territories that will prove to be tougher."
And success will be built on the same mentality as in the UK. Cowgill maintains: "JD completely identifies with the consumer it seeks to serve. That's its strongest point."
Already highly placed in UK retail's premier league, JD looks as if it can take its place as a contender in retail's World Cup and remain, to borrow its own marketing line, the undisputed king of trainers.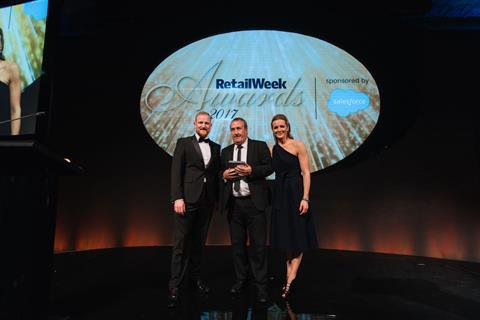 Salesforce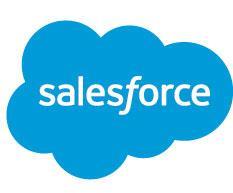 Salesforce enables companies to connect to their customers in a whole new way, leveraging the combined power of cloud, social, mobile, data science, and Internet of Things (IoT) technologies.
With its innovative Customer Success Platform, Salesforce sets the global standard for customer relationship management, engagement and intelligence by integrating sales, service, marketing, community, analytics, IoT, and app development in a trusted cloud for businesses of every size and industry. Salesforce.com