Halfords retail director Rob Swyer is to step down after nearly four years at the bikes and car parts retailer, Retail Week can reveal.
Swyer, who was responsible for relaunching Halfords' Cycle Republic brand, has decided to leave at the end of this calendar year, the retailer said.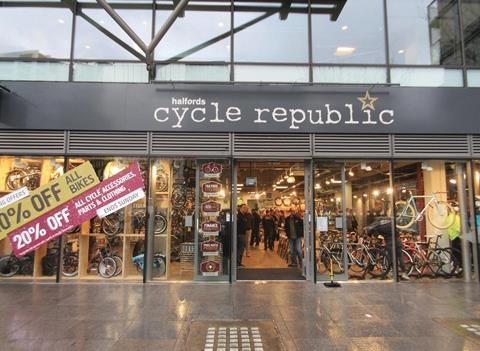 It is not clear if Swyer has another role lined up.
In a statement Halfords said Swyer, who was previously Pets at Home's business development director and prior to that spent 10 years at Asda, will "take a break and devote more time to his interests outside of work including volunteering on the British Heart Foundation retail committee".
Halfords boss Jill McDonald added: "Rob has made a huge impact within our business over the past four years and will be really missed. We thank him for his many achievements and for his passionate and engaging leadership of our retail team, and of course wish him all the very best for the future."
Halfords said a successor for Swyer will be announced "in due course".
In June, the retailer reported a 1.2% slip in full-year profits to £79.8m, while total sales rose 1.7% to £1.02bn.
Last November, McDonald said she saw potential for up to 50 of its upmarket Cycle Republic stores as the chain is "resonating well" with shoppers. A standalone website for the chain is due to launch imminently.