The Audit Partnership CSR Initiative of the Year prize was handed to Halfords for its category-busting initiative to give released prisoners a second chance.

At some businesses, corporate social responsibility (CSR) can seem like something tacked on to the end of the agenda. Others go to great lengths to make a difference.
With a challenge to prove the benefits brought to its business and the wider community, winning this category shows that CSR is more than an afterthought.
It was the level of thought that Halfords put into its 'A road to a brighter future' initiative that won over the judges.
24 former prisoners were employed by Halfords in 2016
Described by one as a "brilliant, virtuous circle", Halfords initiative was brave. It set up a bicycle mechanics training facility at Onley Prison near Rugby in Warwickshire.
The scheme offers training and qualifications for inmates, who gain all the expertise they need to become professional bike mechanics and are, in Halfords' words, given "an opportunity to rebuild their lives".
All the bikes the trainees work on are donated by members of the public at Halfords stores, giving the initiative another dimension – the recycling of unused bicycles.
Once repaired and restored, the bikes are donated to schools in underprivileged areas, along with helmets.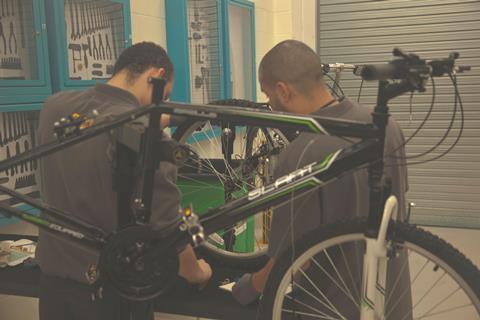 Jobs on release
As for the trainees, on release there is a job waiting for them at a Halfords store if they want it.
This nature of the scheme won praise from the judges.
One said: "It was a brilliant idea and very hard to do. It's so hard working within the Prison Service and this is really taking it one step further than the usual initiatives, because it combines the work with prisoners and recycling."
"Clearly no token gesture to CSR, the reach of the project swung this category for Halfords"
Halfords has been frank about the challenges.
In its entry the retailer said the scheme had involved "negotiating through the judicial and political minefield and red tape to set the facility up" and, in the later stages of the scheme, "supporting successful recruits on their release and getting area managers in our retail business on board with the programme".
Clearly no token gesture to CSR, the reach of the project swung this category for Halfords.
"It was a very inventive, clever idea," one judge said. "If you really believe in something then you have to drive it forward. It's really well thought through, it seems to be working well, and Halfords is still driving it forward."
The panel also recognised the benefits to the retailer. One judge said: "It's really engaged employees very well and it's interesting because it's dealing with a more marginalised cause compared to high-profile ones."
Reoffending rates
The objectives were to have 30 inmates fully trained in year one and 15 ex-offenders employed by the end of year two, rising to 50 by 2019.
However, 'A road to a brighter future' has already beaten one of those targets – in 2016, 24 ex-offenders were taken on in full-time positions.
Reoffending by ex-prisoners stands at 46%, but this has been greatly reduced among former inmates participating in the Halfords scheme – a mark of success that speaks for itself.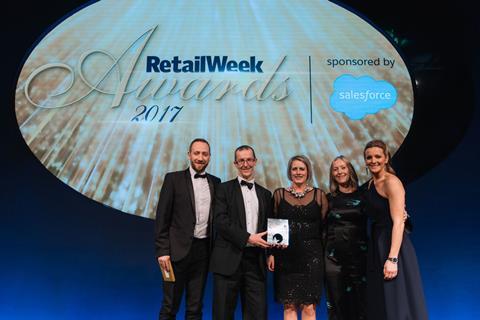 Audit Partnership

Audit Partnership provides industry leading profit recovery services to forward thinking, leading retailers and corporate companies. They operate a genuine partnership approach, with their client's needs at the heart of everything they do.
They have a proven track record of introducing their services to new businesses and developing a deep understanding of their client's needs and objectives, enabling them to provide a fully tailored service.
Using people to find people's errors, Audit Partnership are not over reliant on automated systems to identify erroneous payments or profit leakages. Using fully trained specialists alongside their bespoke systems, they provide an unrivalled level of coverage.
That's why some of the UK's leading retailers trust and work together with Audit Partnership to improve their processes and drive their performance. Auditpartnership.co.uk