We have heard the phrase 'spending a penny' but Checkout thinks that Westfield is taking it a bit too literally with the position of its new cashpoint (pictured).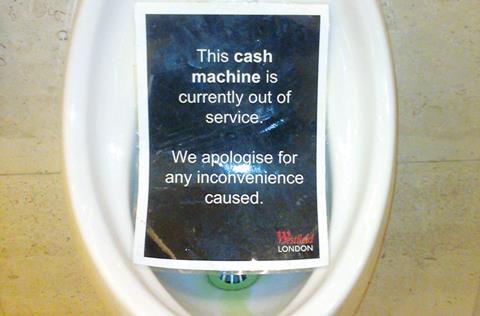 Eagle-eyed reader Bill Webb of the London College of Fashion found this out-of-service notice in the gents while visiting the shopping centre.
Is it just an ill-positioned sign or is the scheme trying to cash in by encouraging a captive audience to spend a wee bit more with them?