Parts of the EU's proposed Consumer Rights Directive could be "catastrophic" for retailers, according to the body that represents small and medium-sized home shopping businesses.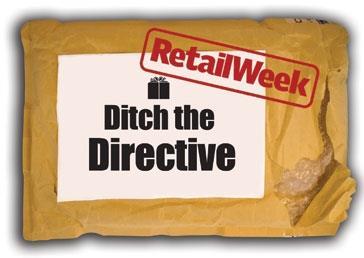 The Catalogue Exchange warned small retailers could be hit disproportionately by the proposals to force retailers to ship to all EU countries and offer free returns, which have been highlighted by Retail Week's Ditch the Directive campaign.
The group believes there would be enormous challenges in offering free returns, particularly for businesses without the sophisticated logistics set-ups of larger companies.
"We believe this change would hinder the development of cross-border trade and disproportionately affect smaller direct commerce businesses, thereby reducing choice for the consumer," said Lands' End managing director for Northern Europe Tim Curtis, who is the Catalogue Exchange's deputy chairman.
The group has joined forces with the British Retail Consortium to lobby against the proposals and has urged its members to write to their MEPs in opposition. Retail Week is collating responses to the proposals to send to the EU.
Ditch the Directive: Breakthrough as EU ditches controversial plans
1

2

Currently reading

Smaller etailers' group raps directive proposals

3

4

5

6