Shoppers over the last decade have been choosing to visit larger shopping centres in preference to high street, a report has reaffirmed.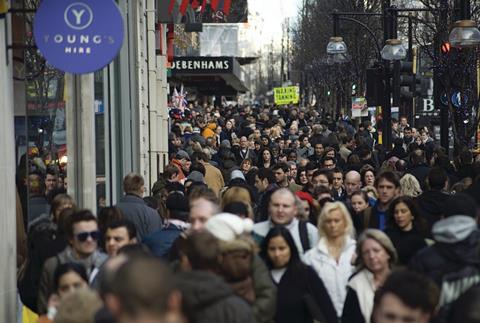 Research by property agent the CBRE, Shopping Locations of Great Britain: The Winners and the Losers said almost a fifth of shoppers have shifted buying from the high street to large shopping centres, while the average number of shopping trips per person has fallen by 18% since 1998.
Although the UK population has increased by 3.3 million, high streets were continuing to suffer, data showed. The CBRE said British town centres attracted 47.9 million people per year, up 1.6% but overall market share had fallen by 4 percentage points.
CBRE head of retail research Mark Teale told The Times: "Many of the small towns which we all like are just down to charity shops now.
"The sad truth is that for a lot of these places there is not much that can be done. The stock is obsolete and these stores won't be relet, so changing the use of the stores may be the only option."
He added that 65% of the 83 million sq ft of new retail space built in Britain between 1998 and 2009 was concentrated in the top 200 locations.
Government has appointed self styled Mary 'queen of shops' Portas to lead a review into the state of the British high streets.