Shop prices increased at the fastest rate for almost six years in January, despite post-Christmas discounting.
Inflation accelerated to 0.4% in January – the highest since April 2013 – according to the BRC-Nielsen Shop Price Index. That also marked the fourth consecutive month of price increases, following December's 0.3% uplift.
Food prices rose 1.5% in January, while non-food items continued to deflate, falling 0.3%. However, this marked the lowest rate of non-food price deflation since March 2013.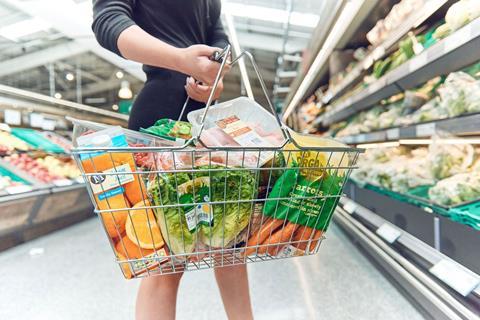 Fresh food prices increased 1.2% in January compared to the same month last year, up from a 0.9% increase in December. Inflation in ambient food slowed to 1.9%, down from 2.3% in December.
Both dairy and meat products registered falling prices, but prices climbed across the alcohol and fish categories to keep inflation steady.
The lower rate of deflation in non-food reflected reduced levels of discounting in furniture and clothing compared to January 2018, the BRC said.
However, health and beauty and DIY goods both saw price increases.
The BRC said it expects non-food items to "edge towards inflationary territory for the next couple of months".
BRC chief executive Helen Dickinson said: "Promotions have become the norm in recent years, but it was never going to be possible to continue making seasonal price cuts deeper each year; especially given that the cost of importing many of the goods we buy increased with the post-referendum fall in the pound.
"Consumers have little to fear in terms of inflation over the coming months with many of the underlying pressures on prices easing."
However, Dickinson warned that would not be the case if the UK left the EU without a deal on March 29, which she said would spark "increases in the price of many goods in the weekly shopping basket".