The amount of profit warnings from the retail industry nearly doubled last year, with the grocery sector leading the charge, research has found.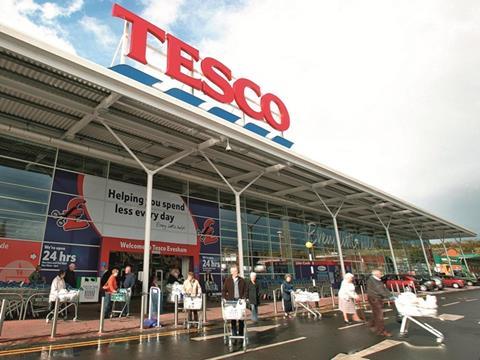 Last year there were 20 profit warnings from retailers listed on the FTSE, up from 12 in 2013, according to accountancy firm EY.
There were eight profit warnings food retailers, six from apparel businesses, three from speciality retailers, two from home improvement companies and one from a broadline retailer – defined as a company that sells a large variety of products.
Tesco alone issued four profit warnings in 2014 as the grocer faced increased competition from discounters Aldi and Lidl. In fashion, it was Asos that sent ripples through the City with the once darling of the stock exchange shocking the City with three profit warnings.
Across the entire FTSE, the number of businesses warning of lower than expected profits hit a six-year high last year. There were 299 profit warnings in 2014, up from 255 in 2013, marking the highest number since 2008.
The report said adverse exchange rates, in particular a strong pound and weakening emerging market currencies, were to blame for the flurry of profit warnings.
Jessica Clayton, EY transaction advisory services partner and retail specialist, said: "The disparity is stark and has parallels to the mid-2000s, when structural changes pushed profit warnings from general retailers to record highs, whilst warnings from food retailers hit record lows.
"Arguably the grocery sector is now undergoing a similar revolution, with disruptive new entrants, online adoption and changing consumer behaviour exposing weaknesses and overcapacity and compelling exposed retailers to take radical action."
Alan Hudson, EY head of restructuring for UK & Ireland, said: "The six-year high in the number of profit warnings appears incongruous given that UK and global economic outlooks still signal growth, but increasing political, policy and pricing uncertainties conspired to hit confidence at the end of 2014."