Organisations need to offer flexibility and encourage diversity to help women reach the top, according to a panel of female leaders.
As Retail Week unveils the Be Inspired campaign to encourage women leaders, retail chiefs including the country manager of Ikea and the group trading director of Debenhams, spoke of the importance of role models in creating boardroom diversity.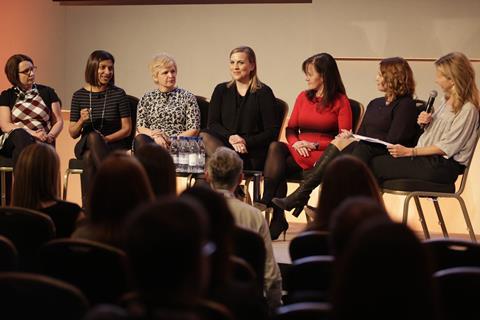 Suzanne Harlow, group trading director of Debenhams, said retailers need to give staff the confidence to be able to take time off for parenting duties.
"You have to accept that if you have children that there's some sacrifices [you make] and how you manage that is up to you. But I see people who manage that effect as important."
Ensuring managers make staff comfortable in taking time off for parenting events such as carol concerts and sports day is important, she said.
This was echoed by Gillian Drake, UK country manager at Ikea, who called for more flexibility across retail in order to encourage women to the top.
"We need to find a way to give more flexibility to those female leaders in their first or second line roles where they're still working in shift patterns. We need to be more forward-thinking as to how to give them flexibility to allow them to go a carol concert or pick up the kids from school. That will then feed into more senior leaders going forward."
Harlow said that more needed to be done to boost the number of female leaders. "There needs to be more recognition at chairman and chief executive level – that breadth and diversity is important," she said, adding that retailers needed to "live and breathe it" rather than just talk about it. "It has to be cultural and go through the organisation."
Ikea had a strong gender balance across the organisation, which Drake said stems from Swedish equality. "We have a 50/50 split across most key management levels."
However she added that in terms of women handling parenting and having a successful career, it was important for staff to see people "a level up or two and see how it works for them."
Keep up-to-date with the latest from Retail Week Live
Don't forget you can follow all the latest news and analysis from Retail Week Live here.