Upper 5th Avenue has been named the most expensive shopping street worldwide as retail rents jumped 35% across the globe.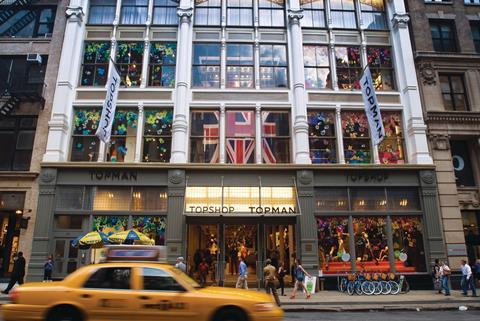 Research by property agent Cushman and Wakefield found that retail rents on Upper 5th Avenue reached $3,500 (£2,297) per sq ft in 2015. Hong Kong's Causeway Bay came second at $2,399 (£1,575), followed by Avenue des Champs Elysees, Paris, at $1,321 (£867).
The report, which tracked more than 500 of the top shopping streets around the globe, named New Bond Street, London, as the fourth most expensive, with rents at $1,321 (£867) per sq ft in 2015.
London rentals rise
Within London, Brompton Road experienced the greatest rise in rents in 2015, with prices shooting up 25.9% to $682 (£448) per sq ft, followed by Covent Garden with a 25% increase to $762 (£500) and Oxford Street rising 16.6% to $897 (£589).
London's positive rental performance was attributed to high consumer expenditures, strong competition for space among retailers, and London being the most visited city in the world, with an estimated 18.8 million international visitors in 2015.
Regionally, it found Manchester and Edinburgh experienced year-on-year rental growth rates of 4%, while Sheffield and Leeds recorded increases of 5.3% and 2.3% respectively.
The report said that the UK high street retail market enjoyed a year of growth, with the majority of locations recording steady growth in the year to June.
Justin Taylor, head of EMEA retail at Cushman & Wakefield, said: "Improving employment prospects, rising real wages and healthier consumer confidence in advanced economies are set to offer more positive momentum for the retail sector.
"Tight availability is shaping the retail landscape, pushing the geographic boundaries of well-established high street markets outwards"

Justin Taylor
"From an EMEA perspective, despite any economic and political uncertainties in certain countries, the retail market is expected to see further improvements. Indeed, a strong retail sales growth forecast, robust occupier demand and a lack of supply in many locations mean rents will keep rising in the most popular high streets.
"Tight availability is shaping the retail landscape, pushing the geographic boundaries of well-established high street markets outwards."