Cath Kidston has opened its first store in India as part of its international expansion plans.
The lifestyle brand, founded in London in 1993, opened the store in Delhi's Ambience Gurgaon this week.
Two other stores, one in Delhi's Select Walk and another in Mumbai's Grand Galleria, will open before the end of the year.
The group plans to launch further stores across the country in the next few years.
The Indian stores will be franchise operated, due to Cath Kidston's deal with Planet Retail Holdings.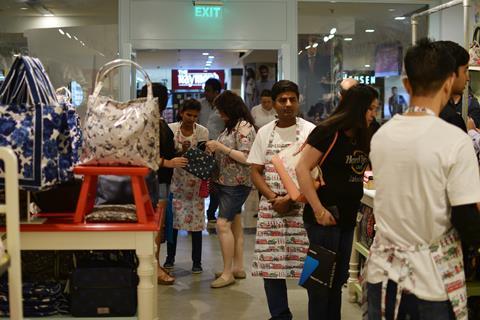 Boss Kenny Wilson said: "The new store opening in India marks an important step in our overseas expansion. India is a very important market for us.
"Our customers in India have been able to buy our clothing, accessories and homeware online for some time now and I am really pleased that we are able to now provide the actual stores for them to visit."
The retailer, which was recently sold to Baring Private Equity Asia, has earmarked the continent as a key strategic step.
Cath Kidston is also pushing into Latin America, opening both standalone stores and concessions across the continent.
The retro-style fashion and home retailer will initially concentrate on launching operations in Mexico and Chile.
However, Wilson is eyeing expansion across the region and as far as Brazil.