H&M has reported flat profits in its third quarter after the fashion retailer was negatively impacted by the strong dollar.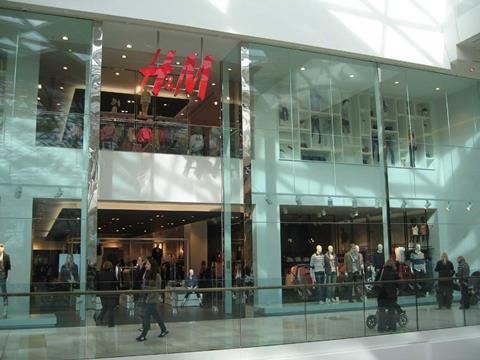 Profits after tax for the third quarter were flat at £414m
Group sales excluding VAT increased 19%
400 new stores planned, including in new markets
The retailer also revealed its sales were held back in the third quarter by "unseasonably warm weather".
Profits after tax for the quarter ending August 31 were flat on last year at Skr5,306m (£414m), while group sales excluding VAT increased 19% to Skr46,024m (£3.6bn).
H&M chief executive Karl-Johan Persson said: "Sales were also good in the third quarter even though sales in August were negatively affected by the unseasonably warm weather in many of our large European markets. When the weather became more normal in September, sales took off again and we are looking forward to an exciting fashion autumn.
"Profits have developed well during the first nine months of the year, although profits in the third quarter were negatively affected by increased purchasing costs due to the strong US dollar."
H&M has reported its profits after tax increased 12% to Skr15.4bn (£1.2bn) for the nine months ending August 31, while sales excluding VAT increased by 22% to Skr132bn (£10.3bn) during the period.
The retailer added there has been a "very good start" for H&M Beauty since it launched in July and the range can now be found in around 700 stores across 28 markets.
International expansion
H&M plans to open 400 new stores in 2015, including the launch of the retailer's first stores in India and South Africa in October 2015.
The retailer has also opened up in eight new countries including Switzerland and Russia this year via its website, while it plans to open online in New Zealand, Cyrus and Puerto Rico during the current financial year.
Persson added: "In parallel with our rapid online expansion we are also opening stores at a fast pace.
"Our other brands are performing well and are continuing to reach out to more and more customers."