Retailers recorded the best footfall performance in a year in March because of the early Easter, despite a drop on the high street.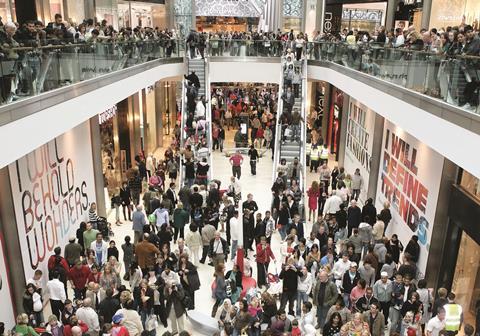 Footfall in March rose 0.2% year on year, an improvement on the 0.5% fall in February, according to footfall tracker Springboard. It was the only increase since March 2014.
Footfall in out-of-town locations fared the best, it rose 3.8% year-on-year, while shopping centres reported a 0.4% rise. However, high streets recorded a 1.4% drop.
Diane Wehrle, retail insights director at Springboard, said: "A number of factors came into play, which brought about this uplift.
"Easter occurred two weeks earlier than last year, which meant that the two key trading days of Good Friday and Easter Saturday fell in the March trading period this year rather than in April; the ongoing and apparently accelerating attractiveness of retail parks to shoppers – a result of changes in both their format as many become more leisure oriented, and their role as key click-and-collect points for online transactions – and the move of shopping centres into positive footfall territory for the first time since January 2014."
Five regions and countries recorded footfall above the UK average in March, with the East (3.4%), Scotland (1.7%) and the Southwest (1.4%) enjoying the greatest growth.
In comparison, footfall in the West Midlands and Wales fell 1.7% while the Southeast recorded a drop of 0.7%.