The Consumer Price Index (CPI) has increased by 0.1% in the year to July 2015, thanks to a small drop in the price of clothing.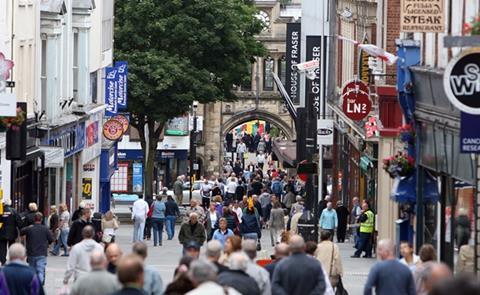 The inflation rate was up from 0% in June, the Office for National Statistics (ONS) said. Over the past five months, inflation had been at or around 0%.
The rise has been attributed to price movements in the clothing and footwear sector, with smaller discounts in clothing compared to the year before.
The ONS said falling prices for food and non-alcoholic drinks partially offset the rise. In the year to July 2015, food prices dropped by 2.7%. It added that the downward contribution came from price movements across most food sectors – particularly in the milk, cheese and eggs sector – where the prices of 2 pint cartons of shop bought milk have fallen. However, the breads and cereals sector had experienced a rise in prices.
Richard Campbell, a statistician at the ONS, said: "This is the sixth month running that headline inflation has been at or close to zero. While households will have seen individual prices rise and fall, the overall shopping basket bought by the country remains little changed in price compared with a year ago."
The Retail Prices Index measure of inflation was unchanged at 1%.