Footwear retailer Schuh is to accelerate expansion in the UK following the sale of the 59-store business to US-based retail group Genesco for £125m last week.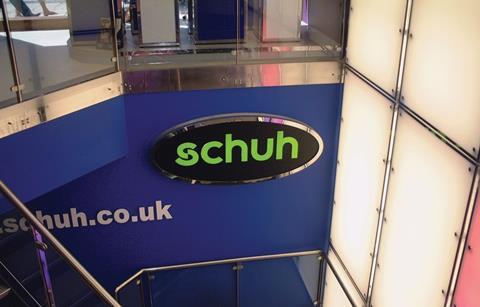 Schuh managing director Colin Temple said that being owned by Genesco, which operates more than 2,285 stores in the US and Canada, means the retailer could "up the ante" with regard to its UK growth.
"The cost of capital under [Genesco] is a little bit cheaper for us than borrowing through the banks," said Temple. "We think the UK has the capacity for another 40 to 50 Schuh stores and this deal enables us to accelerate that."
Schuh will open four new stores as planned in the UK this year - including one in the yet-to-open Westfield Stratford development -but will double openings next year and look to open eight stores.
Temple - who owned 75% of the footwear chain along with finance director Mark Crutchley prior to last week's sale - said that expansion would focus on London. He said: "London is a big growth area for us and one where traditionally we have been a little bit under-represented as a business."
Expansion into Europe was not ruled out by Temple but he said this was not part of the retailer's plans in the short-term.
He said: "We are not actively looking to acquire businesses in Europe at the moment but if we wanted to we are now in a better place to do so."
Schuh's management team will remain in place following the sale. Temple and Crutchley each sold their share in the business for £25m.
Separately, the retailer delayed the start of its summer Sale to June 30 - a week later than it launched last year. Temple said Schuh is confident it can shift the majority of its summer stock at full-price.
"We are doing OK, business has been quite kind to us," said Temple.