Footwear retailer Schuh is opening a standalone kids fascia to tap into the children's market.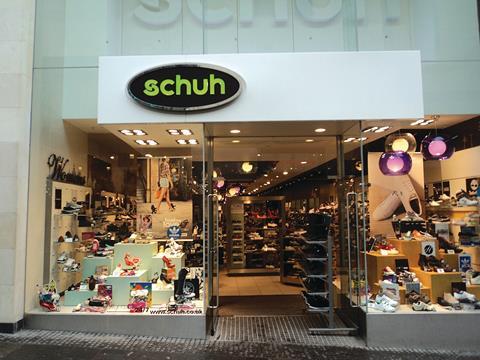 Schuh Kids will launch in October in three locations next to existing Schuh stores – Braehead in Glasgow, Essex's Lakeside shopping centre and Liverpool One.
The children's stores will be run as a separate business and the shops will have their own entrances, staff and management teams.
The aim is to create a superstore feel across the two fascias.
The initiative represents the first major expansion since the Livingston-based retailer was acquired by US retail giant Genesco in June last year.
Schuh buying and marketing director David Spencer said: "We wanted to bring the true sense of the adult chain to this new business and were very focused on not only opening a kids' footwear format but opening a Schuh kids' footwear format."
Selected mini ranges of the most popular adult styles will be stocked in the children's shops, with ranges split into three departments, comprising babies, toddlers and youth.
The full offer will be available online, and retail prices will range from £20 to £130.
"We have worked with our existing portfolio of brands to curate a selection of footwear that mirrors our trend-focused strategy, including leading brands such as Vans, Converse and Toms," Spencer said.
Schuh worked with design agency Briggs Hillier on the kids' stores.
Julian Wilkinson, asset management director at Capital Shopping Centres, which operates Braehead and Lakeside, said: "It's great to see innovation in the market and exciting new formats such as Schuh Kids."
Genesco, which bought Schuh last year for £125m, revealed last month that like-for-like sales surged 9% in July at the footwear specialist.
In its last accounts filed at Companies House, Schuh revealed an 8.2% increase in pre-tax profit to £14.8m in the year to March 27, 2011.
Sales were up by £17.1m to £163.6m.