Footwear retailer Schuh is understood to be the frontrunner to take over Foot Locker's large Oxford Street store.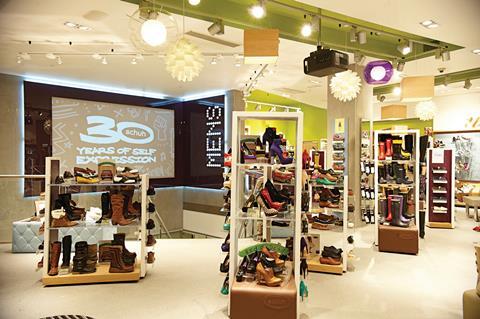 It would be the second store for Schuh on the famous shopping thoroughfare as the retailer prepares to launch an assault on the capital. It has recently signed for shops in Brent Cross and Wood Green.
Schuh also has stores in both Westfield London and Stratford, but believes it is under-represented in the capital. It is unclear whether the retailer will keep its existing Oxford Street store should it sign on the dotted line.
The Foot Locker unit is opposite young fashion giant Forever 21 and department store Debenhams.
Footwear retailers already have a substantial presence on Oxford Street. For example, Aldo has four stores and Clarks has two.
Schuh chief executive Colin Temple said last year the retailer could double its store portfolio to 120 over the next four to five years.
Foot Locker is exiting the store to move to the Esprit shop on Oxford Street, for which the sports chain inked a record rental deal, paying a Zone A rent of £800 per sq ft.
Schuh declined to comment.