Chief executive Justin King pledges to almost double sales from services, non-food and new ventures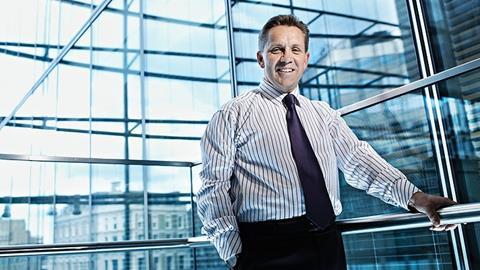 Sainsbury's chief executive Justin King expects the grocer's sales outside its core food offer will grow from 25% of its business to 45% by 2020 as it ploughs ahead with development plans.
King said its "beyond food" sales – the majority of which is non-food, but also includes online, convenience, services, its Fresh Kitchen sandwich shop trial and international expansion – will accelerate.
Much of Sainsbury's longer-term development plans were being led by group development director Darren Shapland, who resigned this week for personal reasons and will step down in the summer. Many of his responsibilities will now transfer to Luke Jensen, who formerly headed non-food.
King said despite the loss of Shapland, Sainsbury's "will not miss a beat on its development plans". He said the strategy remains on course, including the possibility of opening stores in China.
King also highlighted the potential growth of Fresh Kitchen. "While I'm not saying we are rolling out Fresh Kitchen, if we did it could potentially be as successful in 10 years as our convenience is today, which is a £1bn business." Fresh Kitchen has just one shop on London's Fleet Street that opened in January.
Sainsbury's reported underlying pre-tax profits up 9% to £665m in the year to March 19.
Total sales excluding VAT and including petrol were up 5.7% to £21.1bn. Like-for-like sales including VAT and excluding petrol were up 2.3%, which King said was "market beating". He added that weekly customer transaction are now 21 million, up 1 million on last year.
He said the 'Feed your family for a week for £50' was borne out of customers' desire for "control, solutions and inspiration". Since it launched last month, Sainsbury's has received 300,000 hits on its site, with an average dwell time of four minutes.
Sainsbury's has appointed James Brown, currently trading director, clothing, footwear, home and furniture at Littlewoods, as business unit director, clothing. It has also hired Robbie Feather, currently buying director, electricals and home technology at John Lewis, as its business unit director, general merchandise.
They were placed by headhunter Endaba.