Sainsbury's has opened its first pharmacy in a hospital this week near Middlesbrough.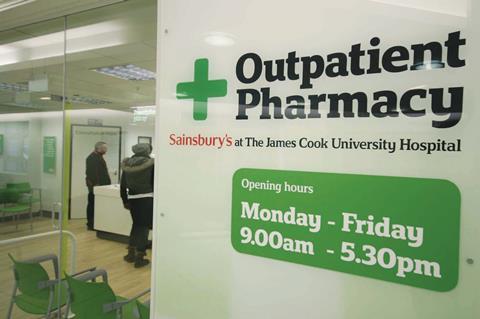 The pharmacy is located in the James Cook University Hospital, which is part of the South Tees Hospitals Foundation Trust.
The grocer has 250 pharmacies in stores, but this is its first outside its shops. Sainsbury's also has four GP surgeries in shops as part of Sainsbury's GP In Store project. Pharmacies have proved a key source of growth for grocers.