Sainsbury's is gearing up for a spooky Halloween with the launch of nightmarish ice-cream developed by the winner of a national kids' competition.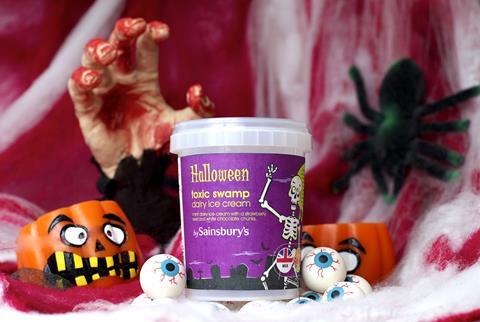 Toxic Swamp – made up of mint flavoured 'toxic sludge' with swirls of strawberry 'zombie goo' and white chocolate 'crunchy broken bones' – was the winning flavour in the Sainsbury's competition, created by nine-year-old Christopher George from Hampshire.
The ghoulish creation will go on sale nationwide on October 12 and was brought to life by Sainsbury's dairy farmers and ice-cream makers.