N Brown chief executive Alan White has said the ultimate goal for multichannel retailers is to ditch catalogues and concentrate on digital sales.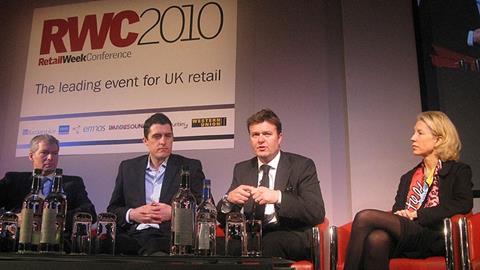 Speaking at the Retail Week Conference, White said the "holy grail" is to lose all paper and not lose any of those sales, just have them transfer to online.
"Our equivalent of store costs is catalogues and our top target would be to phase out catalogues but some of our audience still want them," he said.
Shop Direct chief executive Mark Newton Jones said, however, that he "can't see a day in the next 10 years that we wouldn't produce a catalogue".
He said: "I don't see a day when online will replace paper."
Newton Jones added that the consumer is now more confident about buying online, and online growth will continue. He also added that multichannel retailers need to advertise as they don't have the footfall on the high street.
Marks & Spencer multichannel development director Susan Aubrey-Cound admitted M&S had more to do online but said that attributing online sales to stores in which products are collected has helped store managers feel more multichannel, and helped online in general.