Retailers have been urged to "do a better job" of championing the industry as a sector where workers can develop skills and build a career.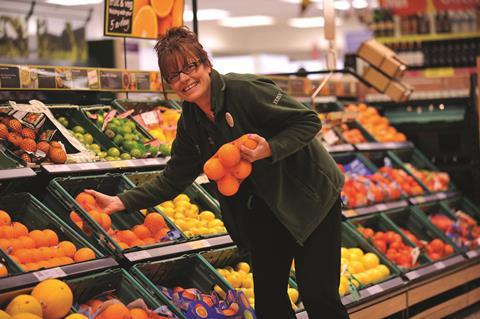 Co-operative boss Richard Pennycook issued the rallying cry after just one in six people said they thought retail was a good career choice.
Only 17% of consumers questioned in a new survey said the industry presented good job opportunities, meaning it ranked third from bottom in a list of 14 sectors.
It only finished ahead of charity work and agriculture in an ICM poll conducted for Retail Week and ranked below social care, manufacturing and advertising.
"Retail is a fabulous sector and people who progress through it develop skills which are enviable."

Richard Pennycook, The Co-op
Pennycook said: "It's ironic when retail is now the biggest employment sector in the UK that it ranks low down. Part of that is because of a perception that it only offers entry-level jobs.
"We need to do a better job as an industry of explaining that entry level is a great stepping stone. When you look in boardrooms of big retailers, there are a lot of people who started on the shop floor. It's one of the most meritocratic sectors and we need to make more of that.
"Retail is a fabulous sector and people who progress through it develop enviable skills."
ICM associate director Kate Bewick said: "Retailers don't seem to talk much about the range of careers on offer or training and development opportunities. People put a lot of value on that when looking for a job, so communicating those opportunities better is vital."
Employee pay
The poll also revealed that fewer than one in 10 consumers thought retail jobs were well paid.
The issue of retail pay has been placed under the microscope largely due to the controversial use of zero-hour contracts.
This week laws banning exclusivity clauses in zero-hour contracts came into force, meaning workers employed on the controversial deals can seek further work elsewhere.
Pennycook admitted that entry level jobs are paid "at the lower end of the spectrum", but offer genuine career progression.