Who are the unsung heroes of Christmas 2014? We asked retailers to nominate employees who are helping to make Christmas happen this year.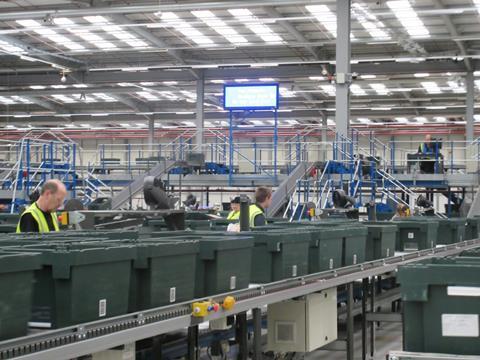 Christmas doesn't happen on its own. Behind the headline-grabbing scenes of crowded stores and Black Friday deals is an army of retail workers who spend December working all hours to make sure customers get everything they want – and retail bosses get the sales figures they need.
Below, retailers have nominated some of the people who are making all the difference to their businesses at a crucial time of year. If we've missed anyone, email Rebecca.Thomson@emap.com with your nomination.
Tesco
Matthew Maycock, customer service manager at the Cardiff office
Tesco says its customer service team goes above and beyond for customers all year round, but Christmas is a particularly important time.
Matthew Maycock's highlight last year was helping a customer organise a surprise visit to her sister in Australia.
Since Anne Sander left for Australia 14 years ago her sister Jane has sent her a food delivery every Christmas Eve, filled with their family's traditional Christmas breakfast treats. But last year the delivery contained Jane herself. A spokeswoman said: "Matthew helped to arrange this special surprise delivery, as well as collaborating with colleagues from grocery home shopping, store, marketing and the press office to make it all possible."
She added that this year, Matthew and his team have been bringing festive cheer to shoppers. He spotted a story about a woman in Cambridge who has set up a 'tree bank' to give Christmas trees to those who can't afford them. Matthew got in touch with them to offer support and as a result Tesco will be sending a gigantic supply of tree decorations to help kit out the trees.
Customer service manager Andrew Bradshaw said: "The example of arranging a surprise delivery for a customer was one of countless examples where he's really gone above and beyond".
Hobbycraft
Yasmin Parry, central operations assistant
Hobbycraft says Yasmin supports 81 Hobbycraft stores with "great communication from central operations". Last weekend, after a very busy Black Friday, she logged in from home to the Hobbycraft helpdesk, giving fast responses to store queries and helping them to offer excellent customer throughout the weekend.
Chief executive Catriona Marshall said: "She then bounced back into the office on Cyber Monday, ensuring that the high standards of store support she had set were maintained throughout this peak trading day."
The crafting retailer went from its biggest trading weekend into its special discount event for colleagues, which Yasmin had full ownership of. She made sure that she had all special requests from colleagues and that all of the right stock was in the right stores so that no colleagues were disappointed. She also found time to assist the customer service department
Marshall says: "Yasmin is always willing to learn new things and take on extra responsibilities. She consistently delivers a great service to stores through timely and professional responses, is always happy to give a new task a go, goes about the daily work in a wonderful friendly manner and is really well respected in store. Yasmin will volunteer to work through breaks, stays late when the operations department is up against it and logs in from home of her own initiative, when she knows colleagues or customers will benefit. All in all a Christmas star."
Deb Noyce, inbound supply chain co-ordinator
Hobbycraft also nominated Deb Noyce who worked through two weekends recently to support the distribution centre operational team, focusing on ensuring stores were fully supported with the largest delivery volumes the business has ever dealt with.
Marshall says: "We could not have had such a successful start to peak trading without her exceptional work." Deb was working or on call throughout the day and night, making sure all parts of the business were in communication, fleet of foot and delivering the right stock where and when it was needed.
Marshall says Deb has been with the business for 13 years, providing support and back-up for teams across the business. "She is incredibly modest and is viewed by all who work with her as one of the most dedicated colleagues in the business. She gets on with what is required and always makes it happen – a real team player who always thinks customer first."
John Lewis
Dan Cooper, a buyer for seasonal and gift food, who is also known as Mr Christmas
The retailer says Dan is a key cog in the John Lewis Christmas wheel – he is responsible for putting together John Lewis' entire Christmas range, including decoration, food and drink.
Anna Rigby, head of buying for home, accessories and gifts at John Lewis says: "Christmas is such an important time of year for us and Dan together with the entire seasonal and gift food team is key to delivering all things festive. Their creativity, meticulous planning, sourcing and editing during the 18 months that lead up to Christmas, help ensure our decorations and seasonal food and drink both meet and exceed our customers' needs."
Every year he buys more than a million baubles, and has been involved in Christmas in one way or another for every year of his 19 years at the retailer. So much so that he was a guest on Kirstie Allsopp's Handmade Christmas on Tuesday 9th December at 8pm on Channel 4.
Waitrose
Across the country Waitrose staff are helping support over 300 Christmas lunch events for over 17,000 people in need this year as part of Waitrose's Christmas campaign to end loneliness.
Sara Frost and Heidi Theophanous from Waitrose in Cheadle Hulme
The grocer says Sara Frost and Heidi Theophanous from Waitrose in Cheadle Hulme have gone above and beyond – a spokeswoman says: "We think they are real unsung heroes.
"In addition to all the work they do during the busiest time of the year for our branches, Sarah and Heidi have been working with Signpost UK to host Christmas lunch for more than 20 young carers this December."
A young carer is a child or young adult who spends time looking after or helping a member of their family, or close friend, who because of an illness, disability or addiction is unable to take care of everyday tasks themselves without help.
As well as a festive lunch, they have also organised a Santa's Grotto so each young person will leave with a gift, raising money through Waitrose's Community Matters scheme and through employees at the branch.
Tina Varns, community, sustainability and ethical sourcing manager said: "Our partners always go the extra mile at Christmas but arranging this special treat for young carers, who are themselves unsung heroes, is a huge achievement."
Alison Oakervee and Silvana Franco from the Waitrose recipe team
Waitrose also nominated Alison Oakervee and Silvana Franco from the Waitrose recipe team. A spokeswoman said they "help our shoppers create the perfect Christmas feast every Christmas. When most of us are enjoying summer barbecues and ice cream, they are cooking up turkeys, sprouts and Christmas puddings."
Alison and Silvana have written, commissioned, edited and proofed 160+ Christmas recipes this year which will appear across the grocer's recipe cards, magazines, website and in videos. Waitrose says Alison spends so much of her year thinking about festive food, she has accidentally wished her friends Happy Christmas at Easter.