With the first day of Retail Week Live 2018 behind us, we take a look at some of the key themes to emerge from the day.
Government listens to retail
The minister for small business, consumers and corporate responsibility, Andrew Griffiths, told delegates at Live today that the Government has established a new sector council, co-chaired by Fenwick and The Hut chairman Richard Pennycook, to develop policies to help the retail industry.
The council – which mirrors those previously established for other sectors – is intended to support collaboration between the Government and retailers.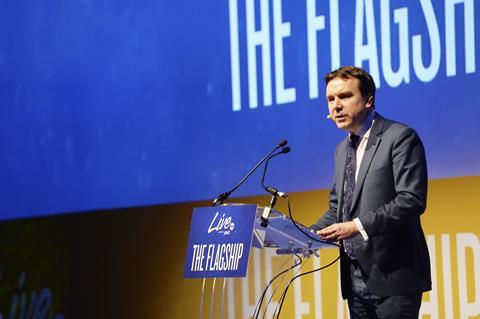 Griffiths said: "It's time for the retail sector and the Government to work together to understand the issues, and come up with solutions to tackle productivity, the skills shortage and the challenges of new technology."
"The Government can't solve those things for you, but working together with you as an industry we have a better chance."
Griffiths added: "In recent weeks we've seen the loss of a number of long and well-established names from our high streets and the indication is that is set to continue through the year.
"This is a clear example of the requirement to find a fresh approach and new thinking to support the retail sector."
Artificial intelligence
AI dominated much of the conversation during the first day of Live, as businesses as diverse as PureGym and Sky acknowledged its far-reaching implications.
In his keynote interview with Channel 4 News presenter Cathy Newman, Sky chief executive Jeremy Darroch labelled it "the biggest game-changer coming down the track".
He said: "There are huge opportunities here for society, but it also bears some significant risks. Understanding what AI means for your business is important."
He added that technology such as Amazon's voice recognition service Alexa was only a "very small part" of the AI revolution.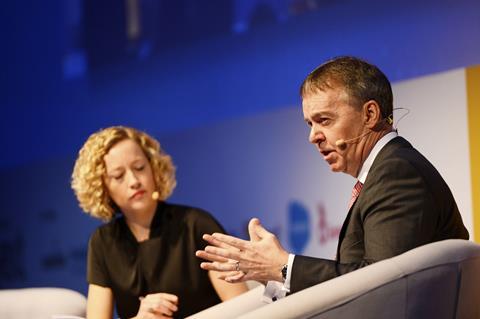 PureGym boss Humphrey Cobbold concurred. In his session on lessons from disruptors, he said: "Lord knows what artificial intelligence has in mind for us.
"Voice and face recognition are just the start of it. We're already experimenting with facial recognition for access. It's absolutely a big part of the future."
Meanwhile, Ocado's chief technology officer Paul Clarke said that the online grocer "would not have a business" without it.
"AI is the core of what we do and has been for quite some time now. It's going to come a hell of a lot faster than people think; it's overhyped and underestimated at the same time."
He also had a message for isolationists. "What always mystifies me is when people debate about whether we should embrace new technology – it's a pointless question," he said. "There is no choice; we can't play King Canute.
"If we don't embrace it, others will. We are an island, but we can't behave like one. It's about getting with it and fast, rather than holding back and pondering."
Direct to consumer
As FMCG brands such as Unilever and Mars make moves to cut out the middleman and sell direct to consumer, retailers – and especially those in grocery – are wondering where that might leave them.
And Peter Fedchenkov, co-founder of the INS ecosystem – which aims to enable brands to sell direct to consumers through its online platform – took part in a session on just that.
Fedchenkov said he sees "huge potential" in the direct-to-consumer trend, because brands want "more power" in terms of what they sell, who they sell it to and at what price.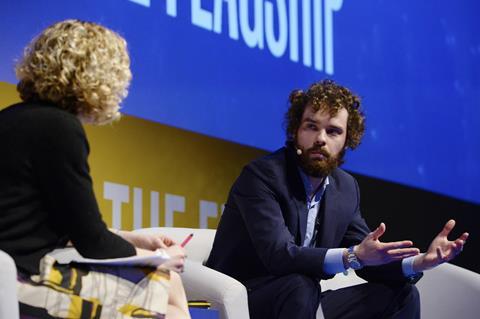 But John Kennedy, Diageo president of Europe, Russia, Turkey and India, had some reassuring words for grocers.
"Retailers have a physical footprint through stores and online that is appealing for the consumer," he said.
He added that his business would "look at" direct to consumer, but that at the moment it was "far down the list" of priorities.
His words were echoed by Tom Moody, vice-president and managing director northern Europe for P&G.
"The retailer isn't just a thing between me and the consumer," he said. "It's the thing bringing the product I've worked on forever to life."
Tesco chief commercial officer Jason Tarry shared his experience of what customers thought about the move to direct to consumer.
"What we are seeing more among our customers is them wanting to consolidate the product search and their shopping experience across and between channels," he said.
"That could be search online and shop in store, or enter the shop and be able to look online to see if they can widen the choice from what they can buy in store.
"I still think there's a lot of opportunity for retailers and suppliers of products to create a better offer for customers and aggregate products in a more efficient way than a D2C solution manufacturers could offer."
Role of the store
The role of the store has been brought into sharp relief in the last two weeks, as retailers Toys R Us and Maplin fell into administration and New Look revealed proposals to shed 10% of its store estate via a CVA.
But in spite of some doom and gloom, it isn't all bad news, according to Sainsbury's Argos' chief executive John Rogers.
"I'm not a doomsayer," he said during his keynote this morning. "I do believe that there is a role for physical real estate to play in the retail business.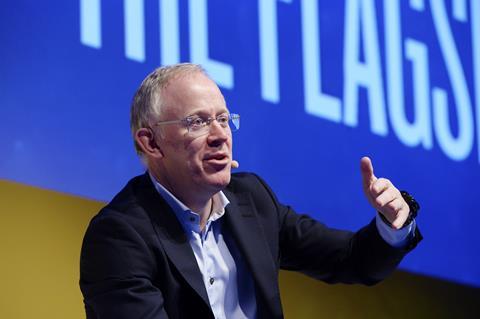 "That said, as retailers, we do need to think long and hard about how we use physical space and how we combine those physical assets with the digital proposition."
HSBC retail and leisure head James Sawley agreed that the store had a future, but said that retailers needed to manage their exposure to the risk associated with property.
Using the department store format as an example he said, "I think they will be around forever, but they will change. Ultimately they will get smaller… the issue is they've just got too much space.
"In times of uncertainty, retailers should take fewer risks and take a less risky approach to growth and store openings… look at the number of CVAs in the market. One way to mitigate costs is talking to landlords and getting a better deal."
Finding tech talent
As retail wakes up to the scale of the digital transformation challenge, so the need for tech talent increases.
Retail Week Live heard from more speakers outside the industry this year, which emphasised that most sectors are navigating the same challenge.
"The battle for the best minds and tech talent is going to be core for any successful business going forwards," said Sky's Darroch.
One retailer that has historically led on attracting and nurturing tech talent is Shop Direct, which is at the forefront of the industry on technology such as AI.
Over the past year however, it has seen an exodus of key people.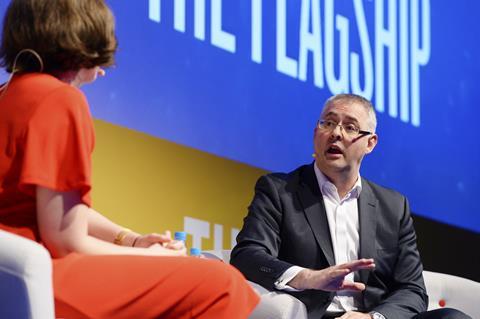 Interim boss Derek Harding, who will hand over to new chief executive Henry Birch later this year, insisted he wasn't perturbed by that.
"Losing people to competitors is annoying but it's a backhanded compliment," he said. "It's a great sign of their pedigree coming out of Shop Direct.
"There is inevitably a churn of people that happens naturally. To cope with that, you have to have a combination of internal succession… and having the courage to look widely at other elements, such as Henry [Birch]'s arrival as CEO, to disrupt ourselves."