Doing the right thing helps Asda win Deloitte Employer of the Year and the Audit Partnership Corporate Social Responsibility trophy.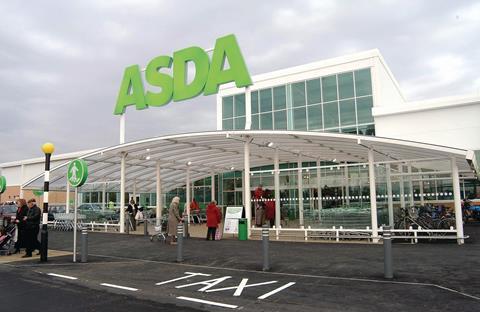 The Deloitte Employer of the year
Asda has worked hard over the past year on employment and the first step it took in its award-winning project was to listen hard to what its staff thought.
The grocer ran an extensive listening survey for its employees, with a series of groups and studies designed to capture what they thought of working at Asda and what could be improved.
The result was a series of projects that combined to make 2013 a year in which Asda focused heavily on employee engagement.
Much of Asda's focus has been on youth unemployment. The grocer is working hard to tackle the issue, with an apprenticeship scheme that has so far enrolled thousands of members.
In addition, it has launched a partnership with the Prince's Trust to help get 18 to 25-year-olds with low employability appeal into good-quality jobs. The scheme helps youngsters get full-time roles, and the project is now being run regularly.
Asda also wanted to increase the number of manager positions being filled through internal promotion to ensure that store staff could see the potential for a long-term career.
'The retailer has introduced degree schemes for managers that enable them to keep working while studying'
The retailer has introduced degree schemes for managers that enable them to keep working while studying and has introduced specific training for staff that will help them train for each stage of their employment.
Asda's approach has not just been about training and career progression - it has also looked anew at its rewards programmes.
It provides schemes that allow employees to save through a share plan and it uses a star programme to reward staff for particularly good work.
A central online platform is used to recognise staff members who win strong customer feedback or a good report from mystery shoppers. Staff members who gain stars can swap them for products.
The grocer is also running some more unusual schemes. Not only does it have a diversity steering group, it has also started a 'buddying' scheme for new mothers coming back to work.
The project is designed to provide support and mentoring for mothers returning after maternity leave, and the number of mentor relationships is growing fast.
The results of the combined projects have been impressive. Staff turnover is significantly down, the number of internal promotions has increased, and customers are happier too - Asda's mystery shopper score has improved.
The judges were impressed by the scale and consistency of Asda's approach - in a company with 180,000 employees reaching everyone is difficult, making its achievements all the more impressive.
'Asda has a truly embedded approach and a very broad perspective, and it is focusing on youth unemployment'
One judge said: "What I admire about Asda is the sheer scale of it. It's difficult to do these things across the whole business. Asda has always worked with young people and has always had great diversity but, this time in particular, it's the broader perspective. What it's done is very impressive."
One said: "Asda has a truly embedded approach and a very broad perspective, and it is focusing on youth unemployment, which has been key over the past year."
One judge said: "It is genuinely listening to colleagues and understanding what they want to do in terms of making it a better place to work. It is going further in terms of making a difference than any other retailer."
Another judge points out that Asda's ability to pick up on employee feeling was impressive. "The listening point is a good one. It's easily said and very difficult to do."
Asda's ability to commit to the scheme also impressed judges. "It went from a really nice strategy idea into something that has actually been delivered throughout the organisation. The reinvention aspect of the Asda project really tipped the balance for me," one said.
It can be difficult to focus on employee engagement but, as Asda shows, the benefits of ensuring colleagues are happy reach far and wide.
Deloitte
Deloitte is one of the world's leading professional services organisations with nearly 200,000 people worldwide. Deloitte's deep understanding of the issues and trends affecting retail businesses enable us to provide a fully integrated and sector-focused team working across corporate finance, audit, tax and consulting to provide retail specific solutions including; digital enterprise, analytics and multichannel supply chain.
Deloitte is at the forefront of providing solutions that maximise value for our clients to ensure competitive advantage enabling them to make informed and effective decisions.
The Audit Partnership Corporate Social Responsibility initiative of the year
Asda also triumphed in the social responsibility category, winning for a project that fights food poverty.
It is working with food charity FareShare and its suppliers to redistribute surplus food to charities
and community projects. Between them, the organisations involved are delivering 35,000 cases of food to more than 1,000 charities every week, and other retailers are seeking to replicate the model.
The judges were impressed. One said: "Asda is defining what is going to happen. The project is highly imaginative. The proposition is fantastic. The commercial model makes sense, but the sheer scale and complexity of what they've taken on is really commendable. The scale is huge and the benefits are huge."
'The sheer scale and complexity of what they've taken on is really commendable'
Another observed: "In this economic climate where people are really hurting it's something that's really valuable. We shouldn't have so much waste anyway, but the fact that they're using it wisely is really important."
In the first year of the project, around 3.6 million meals were delivered by Asda to the FareShare network. The initiative removed around 1,500 tonnes of food waste from Asda's supply chain, and food went to breakfast clubs for children, drug rehabilitation centres, women's refuges and homeless shelters.
Another judge said: "There is a whole element of waste in our throwaway culture and the fact that as a supermarket chain they are trying to get something good from waste is great.
'I think it will start to change retailing. They're setting the footprint for others to follow'
"I think it will start to change retailing. They're setting the footprint for others to follow. It feels like they are not just doing it from a marketing point of view, but from a true social responsibility, not for the brand but because there's an opportunity there to help."
All of Asda's fresh suppliers take part in the project, and staff members are active participants - some volunteer at the charities receiving the goods while others help to sort and redistribute the food.
Asda is clearly proud of the initiative and with good reason.
Not only does it reduce waste, it makes the business overall more responsible and more aware of the problem.
Another judge said: "It feels like an initiative that has a long way to run and is going to involve retailers other than themselves."
The Audit Partnership
Audit Partnership was established in 2002 and is the UK's largest independent recovery audit provider.
Every year Audit Partnership returns millions of pounds to retailers that internal controls, audits, software and existing recovery audit providers have failed to identify.
Our client portfolio includes 3 of the top 5 UK grocery retailers who benefit from a range of accounts payable, trade, contract compliance and VAT reviews, in addition to more specialised reviews of property, utilities, telecoms, I.T. and agency staffing.
We aim to provide our clients with a no risk, end to end recovery audit solution that delivers maximum recoveries, with minimum disruption and for the best possible price. We believe our service offer is unique in the industry and can be tailored specifically to our clients recovery audit requirements.
Our services are offered on a contingency fee basis, are non-intrusive and include shared knowledge and advice to minimise our client's leakage at the earliest opportunity.
For more information please visit www.auditpartnership.co.uk