Retail Week Live 2015 should be the best yet. Meet the first dedicated advisory board of retailers who are helping to make it happen.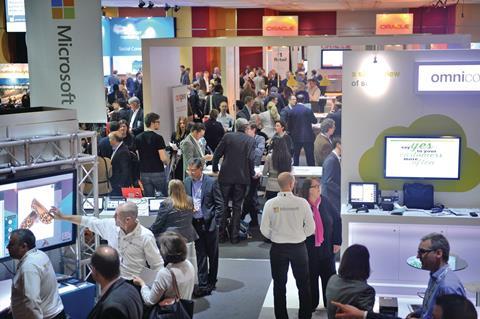 The customer has always been king in retail, but over the past couple of years this maxim has become truer than ever.
The rapid rise of new technology and pressures as a result of the long downturn have allowed them to begin wielding that power as never before. That is why the customer will take centre-stage at next year's Retail Week Live.
The two-day event, which takes place in London on March 11 and 12, 2015, will feature a programme of keynote speakers and how-to sessions intended to help retailers uncover who their customers are and what they really want, from products to service via in-store experience.
The decision to focus on customers, alongside ongoing themes of international expansion, a single customer view and innovation, has been made by Retail Week Live's first dedicated advisory board. The 11-strong board, which comprises experts from retail, advertising and digital, has been appointed to make sure the event really addresses the issues facing today's retailers.
Meet the Retail Week Live advisory board
From the retail sector, Mike McNamara, chief information officer at Tesco; Gareth Jones, group and retail strategy director at home shopping group Shop Direct; and Ryman Stationery chief executive Kypros Kyprianou are all signed up.
Matt Birch, director of retail and property finance at Sainsbury's; Alan White, chairman of footwear etailer Hotter Shoes; and Angela Spindler, chief executive of home shopping group N Brown are also part of the board. Simon Russell, director of retail operations development at John Lewis and Jacqui Glenn, financial services, digital director at Home Retail Group, are members too.
Darren Williams, commercial director at patisserie chain Paul UK comes with high street experience from a food service perspective.
Bringing the marketing expertise is Rory Sutherland, vice-president of advertising agency Ogilvy & Mather. The final member is Scott Weavers-Wright, founder of digital investment and business incubator Haatch.
Two days, four stages
Retail Week Live will be split across four stages, which will change over the two days. On day one, delegates can choose from: The Consumer, which will include sessions on the shape of the economy and future shopping habits; Retail Strategy, which will cover subjects such as remodelling business to meet consumer needs and international opportunities; and The Brand, which will look at how to keep your brand relevant and how to create loyalty. The fourth stage, the Innovation Campus, will champion entrepreneurship and connect the industry with the start-up community.
On the second day, the Retail Strategy will continue but The Consumer stream becomes Your Customer as the sessions begin to drill down into specifics such as how to retain customers and personalisation.
The third stage will become Operations and Best Practice, looking at issues such as data and technology and the practicalities of strategies such as expanding overseas. Confirmed speakers so far include Marc Mathieu, senior vice-president at Unilever, who will talk about creating a standout brand, and Ao.com founder John Roberts, who will offer insight into the brand's customer-first ethos.
Commenting on why the board has selected these themes, Birch explains: "The customer has more choice and access to retail than ever before. The reasons for choice of product and transaction are changing and becoming ever more personal and varied.
"Customer data is therefore an essential part of successful retail now, but developing ways to use this to the maximum benefit of the customer is where retailers have to spend their time, as the change in behaviour happens faster than before."
While the signs of economic recovery are positive for the retail market, consumers remain under pressure with interest rates and rents expected to rise in 2015. Many households remain concerned about utility bills, particularly rocketing energy prices. Kyprianou says: "These pressures will continue to make consumers selective in parting with what surplus income they have."
Meanwhile, Williams points out that the general election, due to be held in March around the time of Retail Week Live, and any resulting political uncertainty could also shake consumer spending and destabilise the nascent recovery.
That is why retailers need to offer compelling reasons for customers to choose them – whether they are doing that through the quality of their product, service or both.
Jones says: "The biggest issue for etailers like us [heading into 2015] will be on focusing our business around the customer.
"We have an ultimate aim to tailor everything we do around meeting each customer's specific needs, from recruitment to long-term, valuable retention.
"We centre everything around who our customers are, how we target them, personalise the end-to-end experience around them and ultimately grow loyalty and customer value."
"The customer has more choice and access to retail than ever before"

Matt Birch, Sainsbury's
Jones points out that there is a big difference between talking and actually delivering, which often requires big cultural and systemic changes in a business: "It will make the difference between winners and losers in this fiercely competitive market as customers become ever more demanding."
The crucial role that staff and training play in meeting those customer demands will also be a key discussion point at Retail Week Live.
Williams says: "Customers are more in control than ever before, due to the rise of social media, and they are more confident to challenge poor service and demanding more the first time round.
"Similarly they also want quality regardless of price point and they want a good, better, best approach to quality rather than just okay."
Kyprianou agrees that social media and the internet have handed consumers more control and made retailing more transparent than ever. "Customers can readily research and compare prices online, which means retailers need to be detailed and innovative with products and services," he says.
Achieving innovation
Innovation and how to achieve it will feature in several sessions.
Shop Direct has launched an in-house user experience lab, which opened in January, in a bid to test new ways of improving customer service. It already conducts up to 50 tests a month with customers, both in the lab and on-site.
Jones explains: "We've identified a large population of customers that desire an easy end-to-end customer experience that's ever-more personalised to them across all devices.
"Those customers are looking for retailers to take simple data – such as size, payment option, preferred delivery type and categories typically shopped – and cut through the thousands of products and services usually served up by truly personalising and cutting out friction from the journey."
As the steady march to recovery continues, the post-recession world will be full of new opportunities for both established retailers and nimble start-ups. Retail Week Live promises to uncover them all and equip retailers with the necessary inspiration and understanding to make the most of those opportunities.
The details
Retail Week Live is an unmissable annual event offering an unrivalled opportunity to make new connections, hear from agenda-setting speakers and learn about the future of the industry.
Supported by associate sponsor Salesforce, and ISG, an official supporter of the event, Retail Week Live attracts around 1,000 delegates over a jam-packed two days.
Book before September 12 to save up to £400 on your delegate place. To book your place call Nigel Plain on 020 3033 4253 or email him at nigel.plain@emap.com. For more information about Retail Week Live, visit www.retailweeklive.com.