Innovation is a crucial weapon in retailers' armouries and Retail Week Live will recognise the best of the best.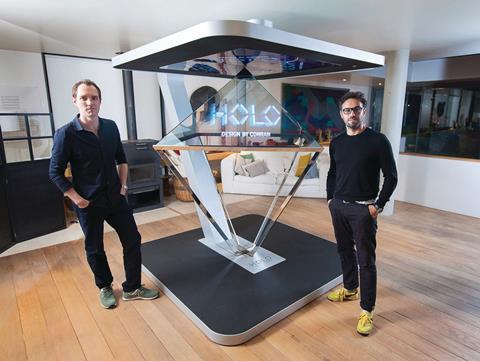 Innovation is everything in retail. Whether it's products, customers, supply chain or IT, retailers that don't innovate in today's environment risk becoming obsolete. But it's not easy - it requires money, time, effort and the right strategy, and none of those are easy to come by.
With this in mind, one of the central themes at Retail Week Live will be all things innovation, whether it's how to do it, how others have achieved it, or what other industries can teach retailers.
Part of this will be reflected by the event's speakers. In his first speaking engagement since joining Shop Direct in September 2012, chief executive Alex Baldock will lift the lid on the etail giant's digital strategy. Looking specifically at the mobile revolution, he'll unveil some of the secrets that have driven the former catalogue retailer to become one of the UK's leading m-commerce players.
And with about a third of its £1.7bn sales expected to be made on mobile devices this year, Baldock will address some of the challenges that lie ahead for Shop Direct in continuing to keep pace with today's tech-savvy consumer.
Technologies on show
Elsewhere on the agenda, Farfetch chief operating officer Andrew Robb will be discussing international innovation, while Scott Weavers-Wright, founder of childcare retailer Kiddicare and investment fund vehicle Haatch, will be talking technology innovation. As well as retail speakers, for the first time Retail Week Live will play host to a collection of start-ups that will speak about their ideas and discuss how an innovative culture can be achieved.
Rainmaking Loft, a start-up hub in east London where many of the capital's fast growth entrepreneurs work, will be exhibiting. The Loft will run a hub at Retail Week Live featuring some of its best retail-related start-ups.
And delegates won't just hear about innovation; they'll have the chance to have hands-on experience of the latest technology. Audio visual firm AVM Impact is bringing its Virtual Styling Pod (pictured) to the event. It uses 3D augmented reality to show shoppers exactly what they would look like in an item of clothing in real time. The pod will be in the Exhibition Village for the entirety of Retail Week Live and delegates attending the networking drinks at the end of the first day will be able to try it out.
Also on show is a device designed by Sir Terence Conran called Holo. It displays images in 3D and could revolutionise visual merchandising.
GDR Innovation report
In addition to the sessions on innovation, Retail Week is teaming up with GDR Creative Intelligence to produce its second report on innovation in retail. The report looks in-depth at the brightest and best examples of retailing today and is packed with new content for 2014. It will be available to Retail Week Live 2014 Premium delegates and will be packed with interesting case studies.
One such case study will be the Fiat Brazil Live Store in Brazil, where Fiat Brazil salesmen are using wearable tech to sell cars to customers who stay at home.
The Fiat Brazil Live Store website has showroom salesmen with webcam headsets to help customers explore new cars from their homes.
Another case study looks at the use of wi-fi posters in Seoul, South Korea. Advertising agency Cheil rolled out posters for a new spy thriller from South Korea's largest film distributor CJ Entertainment, which doubled as free wireless hot spots, targeting young film fans in busy parts of Seoul.
A router was hidden behind each poster, creating a wi-fi signal from an open network named after the film title, The Berlin File.
The free network appeared on smartphones just as a regular wireless network would. By joining it, users were taken to the film's official webpage where they could learn more about the plot and characters, see promotional events, watch the full HD trailer and buy tickets.
Retail Week Live will also tap into the innovation coming out of Tel Aviv in Israel, where the technology industry has built a big name for itself. Wherever your interests lie, Retail Week Live will have an innovative answer to the problem.
5 Innovation sessions at Retail Week Live:
1) Property innovation
The store remains the lynchpin of British retail, but brands and retailers need to reassess how the physical experience fits in with shoppers' increasingly complex buying journeys.
In the last year, retailers have pushed the button on an unprecedented level of in-store innovation, seeking new ways to connect with consumers and entice consumers into shops.
Simon Mottram, chief executive of cycling specialist Rapha, and Kevin Barrett, director of space and formats at Sainsbury's, will discuss how retailers can best use existing store space, how retail space is being redefined and what the ideal balance is between leisure and retail.
2) Supply chain innovation
The last mile has become a key battleground for retailers and consumer expectations on delivery and service have increased pressure and costs on retail supply chains.
Where will the retail brinkmanship end on delivery and how do retailers mitigate the rising costs associated with ecommerceand in particular deliveries and returns?
Robin Proctor, group supply chain director of Travis Perkins, and Andy Harding, executive director of multichannel at House of Fraser, will investigate how supply chains need to change to match consumer habits and expectations around the last mile, and what role third parties and technology will play in winning the battle.
3) Technology innovation
How are technology companies reshaping retail? A panel of start-up technology firms will discuss the next generation of disruptive technologies, and look into what drives genuine innovation in retail.
Scott Weavers-Wright, founder of investment company Haatch, will chair the session. It will also look at what tomorrow's store will look like and how consumers are expecting to connect with retailers.
4) Customer innovation
How is data changing the way customer relationships are perceived? What is meant by big data and how are the best in the industry turning it to a competitive advantage in terms of marketing, product and service? Few industries offer the chance for business and the consumer to connect through innovation as readily as retail, and Retail Week Live will look in detail at how this connection is changing.
Chris Watters, strategic development manager at Argos, will look at how the retail industry can leverage the increasingly sophisticated data-rich environment in order to offer great value and service to the customer and grow the business.
Watters will discuss data-driven insights and strategies designed to influence shopping behaviour across platforms, build brand loyalty and enhance the shopping experience. This will include what data retailers should be interrogating.
5) The Israeli technology scene
Tel Aviv is now nearly as well known for technological innovation as Silicon Valley - retailers can't afford to be ignorant of what's going on there. Israel has boosted its economy on the strength of its technological prowess. Retail Week Live is hosting a breakfast with the economic and trade mission at the Embassy of Israel in London and the UK Israel Tech Hub at the British Embassy in Tel Aviv to bring delegates a selection of Israel's ideas.
During the session delegates will hear from 15 of the most innovative Israeli start-ups in the retail sector. Four of these innovators will be asked to present what they think the future of retail will look like, and what advanced technologies can help retailers prepare for the shopping experience of the future. Retailers attending will be given a glimpse into the sort of cutting edge innovation they need to know about, and what one of the world's most innovative countries is producing.
Book before February 16 to save up to £200
How to book your place at Retail Week Live

Book online at www.retailweeklive.com or call Andrew Falconer-Borgars on 020 3033 4247
At the event there will be more than six hours of scheduled networking with 800 attendees.
Attendees will hear insight and opinion from more than 80 of the most inspirational speakers from the retail industry.
90% of speakers are at director level or above.

@RetailWeekLive
#RetailWeekLive
Why be a Retail Week Live VIP delegate?
Exclusive reports: Access to critical content, including GDR Creative Intelligence Innovation report, Omnico Mobile report and Future Laboratory's report on the iGeneration
Access to exclusive sessions and master classes In-depth sessions to help interpret and debate the reports
Breakfast briefing with VIP Speaker Vernon W Hill II, Founder and chairman, Metro Bank
VIP Networking Lounge access: Connect and meet with other VIPs in between sessions
Priority seating: In conference sessions to get the best view in the house
First-class check- in at registration