Tesco chief product officer Jason Tarry has shrugged off the threat that the emerging direct-to-consumer trend could pose to grocery retailers.
Tarry insisted that suppliers and retailers working together represents "a better offer for customers" and "a more efficient way" of trading than if FMCG operators started selling directly to shoppers.
The Tesco veteran was speaking as part of a panel at Retail Week Live, which also contained executives from two of the grocer's biggest supply partners – Diageo and P&G.
A number of industry onlookers have suggested that the direct-to-consumer trend represents one of the biggest threats to the sector in the coming years.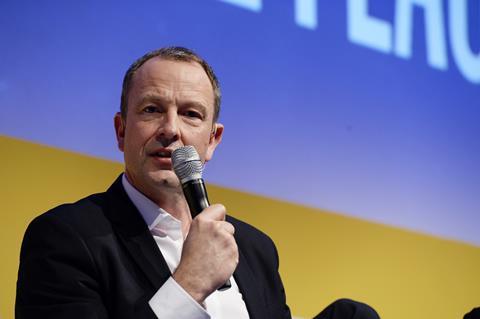 INS, co-founded by Russian entrepreneur Peter Fedchenkov – who spoke at Live earlier in the day – is bidding to woo suppliers such as Unilever onto its platform and cut out the retail middlemen.
But a defiant Tarry said: "We are well aware of the opportunity for brands to go direct to consumer as a trend.
"But what we are seeing more among our customers is them wanting to consolidate the product search and their shopping experience across and between channels.
"That could be search online and shop in store, or enter the shop and be able to look online to see if they can widen the choice from what they can buy in store.
"I still think there's a lot of opportunity for retailers and suppliers of products to create a better offer for customers and aggregate products in a more efficient way than a D2C solution manufacturer could offer."
Evolution
However, Tarry said Tesco's bigger stores must "continue to evolve" in order to give shoppers reasons to visit.
"A few years ago we were hearing that the large store was declining fast and it was the end of the large store. In our third quarter, we talked about the fact our large stores are in growth. If you can create the right customer offer, experience and service, then they are still relevant.
"But if you are a supplier, there is no better place to demonstrate new products than in a store."
P&G vice-president and managing director Northern Europe Tom Moody agreed: "The retailer isn't just a thing between me and the consumer. It's the thing bringing the product I've worked on forever to life."
Moody admitted that a direct-to-consumer model would be "very expensive" to set up and added: "If you think about consumer good products, if a consumer is going to have multiple deliveries coming to their homes representing multiple brands, that's nuts. Jason's point about the need to aggregate is very valid."