Understanding the customer journey is one of the biggest challenges facing retailers as they strive to become omnichannel, according to a panel at Retail Week Live.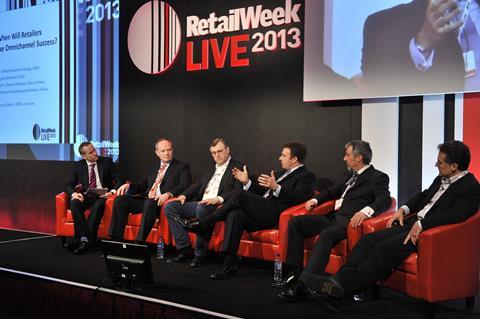 Jon Wragg, director of multichannel strategy at Asda, said: "Understanding the customer journey and how customers are behaving is one of our biggest areas of focus. How customers are using mobile, tablets, stores and combinations of all three is fascinating."
Simon Holder, multichannel development director at Wickes, said trying to achieve a single view of the customer means retailers run into problems with legacy systems. "How to translate that to get a single view is a challenge," he said.
Holder said that in terms of having a single view, the Wickes brand is further ahead than other businesses within its owner Travis Perkins' stable, because the group is putting all its emphasis on one brand to get the model right. It will then "drag along" the other brands.
Colin Temple, managing director of Schuh, said the challenge is "all about what the customer wants". He added: "If you can measure it, then you can top and tail it."
Special offer
Subscribe to Retail Week today to keep up-to-date with all the latest coverage from Retail Week Live 2013. Your subscription will include the weekly print magazine, full access to Retail-Week.com and Retail Week Knowledge Bank, plus you will save 10% on the standard subscription rate.