Retailers must decide whether they focus on quick service or retail theatre, according to GDR Creative Intelligence boss Kate Ancketill.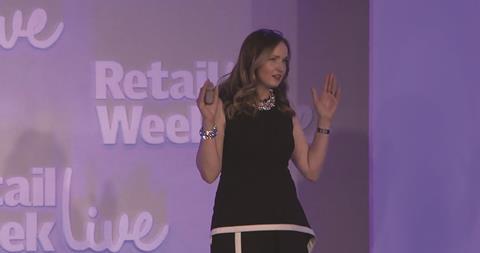 Speaking at Retail Week Live 2015, Ancketill said technology has created a paradox that is one of the biggest issues of strategic difficulty today.
She said: "There is an issue of purpose at one end of the [technology paradox] continuum and pleasure at the other.
"If you think about high purpose being a fast, seamless and incredibly slick service that may have minimal touchpoints for a brand and at the other end of that continuum is the full retail theatrics with immersive brand experiences."
Ancketill cited the Curbside service being tested by Target as an example. It allows consumers to use the Curbside app to get Target products delivered to a particular point by the side of a road to allow them to easily pick up their shopping by car.
"There are no touchpoints at all for the brand," says Ancketill. "You have to decide where you are going to be on that continuum."
Ancketill added another problem with the technology paradox was retailers deciding whether to invest their money in the latest technology.
She said: "If you invest now will [the technology] be around in a year's time?"
Retailers must focus on areas they excel at believes Ancketill, citing a quote from professor Francis Frei.
Businesses should dare to be bad at everything except the one of two things they can be really good at, according to Frei.