Marks & Spencer head of new channels Benjy Meyer said the retailer is "delighted" with the performance of the technology in is multichannel showcase store in Cheshire Oaks.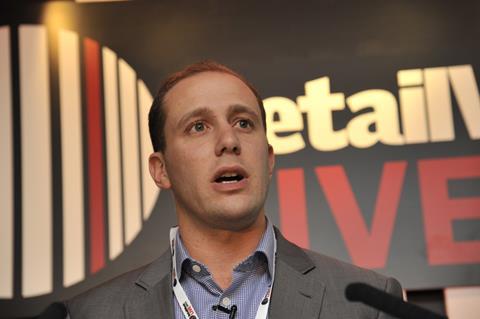 Speaking at Retail Week Live, M&S head of new channels Meyer said the retailer is experiencing an improvement in sales as a result of initiatives such as browse and order hubs and in-store touch screens.
He said: "We are seeing an incremental improvement in sales, otherwise we wouldn't be rolling it out. We are really delighted with progress so far."
He said 900m sq ft of space across the estate has so far been developed using ideas from Cheshire Oaks, and that sales in those locations were up 2.5% and brand perception up 9% in November 2012.
So far 156 browse and order hubs have been rolled out, as well as around 1,500 iPads to staff. Five virtual makeover counters have been introduced, and 'attraction screens' are being rolled out to 110 stores. These digital screens are placed in clothing departments and are intended to help customers build outfits and be inspired.
Teresa Clark, M&S head of store design and international store development, said the screens improve clothing sales. "A little bit of movement is really attractive to the customer. To M&S multichannel isn't about replacing one way of shopping - it's about making shopping more inspirational and aspirational."
She said the capital investment is being phased to make sure the technology stays up to date. "It's about how your phase your capital investment, so that you're not procuring 100 products up front because you know there will be a development."
Meyer added the technology will continue to be updated as it evolves and as the business works out what works best. The retailer is currently testing adding chip and pin devices to touchscreens in-store.