Argos chief operating officer David Robinson said the company's digital transformation has made it much more "confident, modern and universal".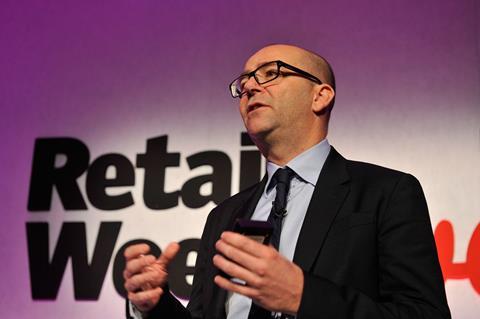 Speaking at Retail Week Live 2015, Robinson argued that ending the business's reliance on a traditional catalogue and a launching tech-focused marketing campaign has not alienated its older customers.
Robinson said that the business recognised that it had to change its culture to become bolder and less frightened of failure to reflect the growing dynamism of the industry. Argos's boldness was reflected by its willingness to partner other retailers, he said, which would have been unthinkable a matter of years ago.
Robinson said: "Two or three years ago we would have talked about ourselves as a standalone entity – what we have worked out over time is by combining our space with partners space we can create something really good for customers and create a bit of value for both of us.
Partnerships include a tie-up with eBay that has resulted in the collection of 1 million products that were bought on eBay from Argos stores. Argos has also struck a deal with Sainsbury's that will involve it open ten concessions in Sainsbury's stores.
Robinson said: "Who would have thought ten years ago Argos and Sainsbury's would be co-operating? Sainsbury's are really good on the strategy and open to some change and we think we have something that will be great for Sainsbury's and Argos customers."
Robinson also revealed that the move to becoming a digital business has allowed Argos to collect data from 12 million registered customers, which will allow it to send personalised offers to the customers.