Home delivery and the in-store experience are on another level at the Co-op. With robots on hand delivering orders and a new app making shopping faster, the JDA Software Customer Innovation winner is embracing advances in tech 
With its sights set firmly on becoming the UK's leading convenience grocer, every part of the Co-op's strategy is designed to bring it one step closer to making that a reality.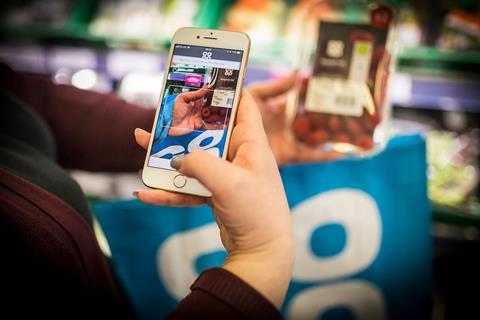 This focus translated into innovations during 2018, ranging from robot home deliveries to an app that helps create a frictionless shopping experience in store.
"The Co-op is reimagining convenience for the modern world," the judges agreed. "It is innovating in local convenience retailing, and is using technology to make it better."
With more than 2,500 stores across the country and a presence in each postal area of the UK, the Co-op is the most accessible and visited grocer across the nation.
Wide customer appeal
It achieved a like-for-like food sales rise of 4.4% in the first half of its current financial year, building on 18 successive quarters of growth.
Looking to increase on that success further while making the in-store experience convenient for time-pressed consumers, the pay -in-aisle app using Mastercard's secure digital payments expertise was created. Sitting alongside conventional methods of checkout, the app offers customers more choice, greater speed and ease.
Piloted in the retailer's home city of Manchester, the app allows customers to scan products using a smartphone and then pay with a single click, deducting the total amount from their bank account. All without having to wait in line.
Taking that concept a step further, the Co-op has eliminated the need for customers to visit the store at all by deploying robot deliveries. Working with tech company Starship Technologies, a fleet of self-driving robots hit the streets of Milton Keynes for this trial using cameras, sensors and GPS to make deliveries. Aimed at customers unable to get to the shops easily or to buy ingredients they need quickly, the robot delivers groceries right to a customer's doorstep.
They even collected letters for Santa at Christmas, leaving children a carrot to give Rudolph. According to Starship, this led to an impressive increase in orders.
Preventing crime
However, innovation is not just about making the in-store experience or home delivery services more convenient. Many Co-op stores provide use of a free cash machine – an essential service for many of its communities – and the grocer is seeking to address concerns over the number of cash machine attacks in suburban and rural locations.
Deploying a traceable liquid called SmartWater at its cash machines, it has reduced crime by 90%, increasing security and safety for colleagues, customers and the wider community.
"The role of technology should not be limited to online. The best use of technology is to solve customer problems"

Judge
The money in the machines is doused in a liquid deterrent, which has a unique forensic fingerprint to link criminals back to the scene of the crime.
Empowering its colleagues and simplifying processes has also made a difference to store staff. In order to make tasks simpler, handheld terminals with software can be used for inventory management, stock control, delivery and gap scanning.
Meanwhile, its 'Shifts' app allows colleagues to check shift times, add additional hours and look at holiday time remotely. More than 10,000 staff signed up to use the app in just over 48 hours, and it has reduced calls to its helpline as well.
Created in response to feedback, the app has been developed by colleagues, for colleagues. And making work simpler for staff means they can spend more time making a difference to customers.
"The role of technology should not be limited to online," said one judge. "The best use of technology is to solve customer problems."
Through these new initiatives, the Co-op has successfully risen to that challenge.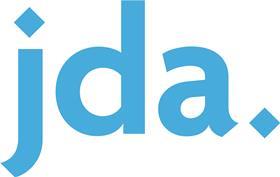 JDA Software
JDA Software is a leader in AI- and machine learning-driven supply chain and retail solutions for 4,000 of the world's leading companies in retail, manufacturing and logistics.
JDA enables an autonomous supply chain by connecting its SaaS solutions from end to end with a partner ecosystem, empowering customers to better predict and shape demand, transform product delivery and deliver outstanding customer experiences.