PAID FOR POST
More voices from the retail industry
As the golden quarter approaches, we usually find that retail analysts start issuing predictions for the upcoming peak season. Unsurprisingly, these are slower coming through at the moment. Covid-19 has thrown out the rule book.
Although the high street is officially 'open', the threats of local lockdowns and second waves loom large.
Yet customers are still shopping and online transactions are accelerating.
Consumers want a shopping experience that is better, faster and safer. We are starting to see a blending of online and physical channels – a hybrid shopping experience – becoming more popular as consumers look to safely engage with brands.
Covid-19 is also driving long-lasting behavioural shifts. As a result, many consumers no longer feel comfortable about undertaking 'normal' activities such as travelling on public transport or using a changing room when shopping in person.
So, what will peak look like in 2020?
Shoppers are anxious but still spending
According to research by Alvarez & Marsal and Retail Economics, the value of online retail sales in the UK is estimated to increase by an additional £4.5bn by the end of 2020.
Shoppers are also making fewer trips to the shops, but when they do their basket value is much higher.
"Almost a quarter of people said they felt it would take more than a year for their life to return to 'normal' – or that it never would"
In June, the ONS released findings highlighting the enduring nature of elevated anxiety levels on people's lives.
Almost a quarter said they felt it would take more than a year for their life to return to 'normal' – or that it never would. This was true for all age groups, including those aged between 16 and 29.
With UK consumers predicting that, despite lockdown restrictions easing, it will take them a long time to become comfortable about undertaking day-to-day activities, retailers will need to go the extra mile to ensure customers feel less wary about visiting stores.
Retailers need to rebuild trust
Retailers need to take proactive steps to mitigate consumer anxiety and make the in-store experience as seamless and convenient as possible.
That could include offering more in-store digital payment options that eliminate the need for shoppers to queue or use cash, as well as managing the physical environment to make it easier for shoppers to observe social distancing when browsing or entering and leaving the store.
Utilising technologies that enable enhanced footfall management will also support retailers in creating environments that shoppers feel comfortable visiting.
Monitoring occupancy levels will also be critical. Solutions such as people counters, occupancy managers and pre-booked appointments will allow retailers to throttle footfall traffic, as well as build in and manage cleaning times.
Finally, those stores most able to satisfy returning customer shopping needs will be the most successful at getting them to make purchases.
While occupancy restrictions are in place, retailers should overstaff to ensure that appropriate manpower is available to enforce new protocols and be on hand to deal with customer questions.
Returning loyal customers will not tolerate waiting unnecessarily in store to satisfy their pent-up desire to spend.
Offer customers new shopping options
Retailers should plan to provide alternative shopping options to improve the customer experience.
Allowing customers to schedule their visit, or shop by appointment, will give them the added reassurance that they are unlikely to encounter a crowded store.
"Many retailers adopted innovative new approaches to providing shopping services for loyal customers while lockdown was still in place"
Providing a full, up-to-date and detailed description and overview of the shopping options available on the store's website will enable consumers to assess the measures a retailer has put in place and select the option most appropriate to their immediate needs.
Many retailers adopted innovative new approaches to providing shopping services for loyal customers while lockdown was still in place.
These included offering online video appointments for customers who wanted a one-to-one personal shopping consultation or product demonstration.
This next highly personalised evolution of the shopping experience gives customers the opportunity for the product discovery, curation and 'live' customer-service interactions they crave – and looks set to become an established part of the way we continue to shop going forward.
Sustaining the rebound
Planning for peak season will no doubt be different in 2020. However, early indications are that many consumers are eager to experience a hybrid of human interaction and personalised online shopping.
Those retailers that get it right will be hearing the sound of Christmas bells ringing this season. Well, the ringing of cash registers at least.
John Federman is chief executive of JRNI. JRNI recently partnered on a virtual event with RWRC to help retailers navigate the Christmas season and you can watch the event on-demand here for free.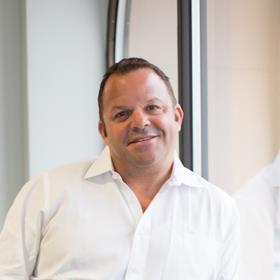 You will discover:
How new customer shopping journeys should be reflected in strategic investments
What that roadmap should look like and how to prioritise
How to drive organisational change from root to tip

JRNI is a SaaS-based scheduling platform that lives at the heart of your customer engagement strategy. JRNI enables delivery and management of personalised experiences at scale with apps for managing appointments, events and queuing, as well as an industry-leading analytics tool. JRNI helps businesses build human connections, both remotely and in-person, for stronger customer relationships, increased revenue and brand loyalty. To learn more, visit jrni.com.
View full Profile