PAID FOR POST
More voices from the retail industry
Ensuring that your online and in-store offerings work in harmony has never been so important, says Jason White, retail practice lead for the UK and Ireland at Pexip.
Over the past 18 months, we've seen a dramatic change in the way shoppers make their purchases. Often this means choosing online commerce in favour of visiting the high street.
Covid-19 restrictions forced high street stores to close or put in place restrictive social-distancing practices, which resulted in customers staying away from bricks-and-mortar storefronts.
The sudden reduction in footfall at the physical stores, and the change in shoppers' purchasing habits, have accelerated the need for transformation and adoption of new digital experiences for customers, both in-store and online.
Almost every retailer has seen accelerated internet sales, with more than 87% of consumers now making purchases online – and total internet sales grew 72% (ONS) in 2020.
Digital and in-store working hand in hand
As retailers reopen their high street stores, what does the future look like? Will customers flock back to the shops or will they favour their newfound online shopping experiences?
Or both? Why not have high street and digital experience working together to create seamless, consistent and high-value customer engagements?
I believe this is the future consumers want, one where the digital and in-store experiences work hand in hand to provide a seamless retail and brand experience.
"The high street and digital retail can now combine, delivering high value customer experiences"
High street retail has a fantastic opportunity to take advantage of something it's very good at: great customer service and in-person experiences.
Personalising digital customer engagements and adding in-person video to online commerce systems will replicate the high-value in-store experiences when shopping online.
In-store consultants, product experts and assistants will be able to advise and work with their customers, using the power of video to create in-person digital experiences.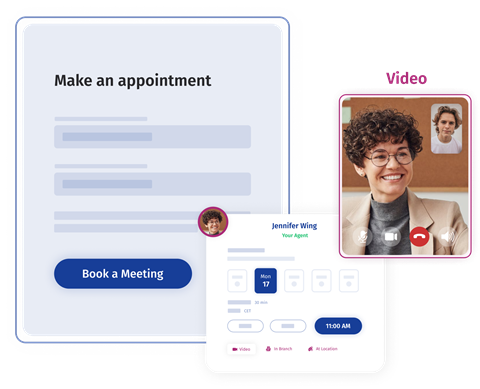 CX is key
In a new world of shopping, the customer experience will be a deciding factor as they choose their preferred brands.
Personalised and in-person customer engagements, both in-store and online, will be key to securing customer loyalty and future purchasing choices.
Video experience software company Skedify CEO Arne Bassez recently said that a key requirement for its high involvement with retail customers was the ability to allow them to schedule appointments for both online and in-store consultations.
This flexibility, driven from a digital engagement, allows customers to choose how, where and when they interact with the retailer.
The future of retail
A recent Deloitte article, titled 'The retail transformation', talks about the future of retail and new ways to connect with customers.
It makes the key point that the most effective retailers in today's marketplace will be those that fundamentally rethink the retail experience.
"The most effective retailers in today's marketplace will be those that fundamentally rethink the retail experience"
This means developing business models that blend physical, virtual and community experiences into a single customer journey.
As retailers reimagine their business and the way they interact with their customers, the need to adopt technologies and infrastructure that support joined-up customer journeys in a hybrid shopping world will be vital to their success.
Customer engagement solutions will need flexibility, scalability, security and privacy capabilities to work with all the retailers' systems, businesses and brands.
Read more about how Pexip and Skedify are helping retailers transform and connect to their customers.
Jason White is retail practice lead for the UK and Ireland at Pexip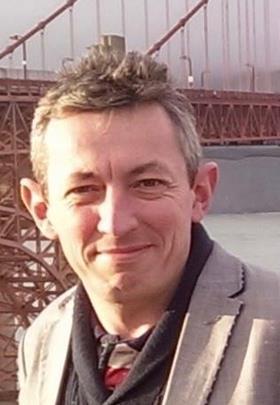 Jason White leads the UK strategy and thought leadership for the retail and manufacturing sectors at Pexip UK.
In partnership with Pexip's global verticals team, he helps businesses understand and work with new video technologies to deliver transformational business-to-consumer customer engagements and business-to-business enterprise collaboration.
Pexip video empowers people to have high-quality business meeting or customer appointment experiences, regardless of location or technology.