PAID FOR POST
More voices from the retail industry
Retailers are lagging behind when it comes to social mobility, and need to do more to encourage an inclusive working culture, says Chris Brook-Carter, CEO of Retail Trust
Back in November 2020, Retail Week's Grace Bowden reported that just two retailers – The Co-op and Superdrug – ranked in the top 75 of the UK's most inclusive employers for social mobility.
Without social mobility, individuals born into low-income families will continue to unfairly miss out on opportunities afforded to those born into privilege. This is bad for them, their families, their communities and society as a whole. But it's also bad for employers, including retailers.
By failing to give people access to equal opportunities, employers miss out on the multitude of benefits that come hand in hand with employing a diverse workforce. Some of these are highlighted beautifully in Matthew Syed's book Rebel Ideas. The different perspectives offered by a diverse workforce include, he explains, greater innovation, better leadership, increased creativity and – in some instances – they can even save lives. What's not to like, there?
Supporting social mobility
At Retail Trust, supporting social mobility across retail is really important to us. Our motto is "creating hope, health and happiness for everyone in retail" and social mobility is part of that hope: we aim to give young people the confidence to believe in a brighter future, no matter what their background. We do this by breaking down barriers and building new opportunities to kick-start their careers in retail.
Since 2014, we have supported 2,000 young people through traineeships, half of whom have progressed to jobs or apprenticeships in retail delivering £4m worth of value to the sector. One hundred retail employees have been recruited onto our retail leader apprenticeship degree and more than £500,000 worth of levy funds have been accessed and redistributed back into the industry.
We have provided 250 hours of free mentoring support through our elevator mentoring scheme, which "sends the elevator back down" to help aspiring individuals to reach the top. And we have disbursed £172,200 to 46 students through undergraduate and postgraduate scholarships, seed funding and bursaries.
Entrepreneur backing
Glasgow-based Emma Russell is a fashion entrepreneur, who founded a creative agency (The Social Butterfly) and fashion brand (pplrstrange) after receiving two rounds of seed funding from the Retail Trust, as well as support from our elevator mentoring programme. Both enabled her business to raise its profile and gain traction through brand marketing, professional photoshoots and various pop-up events.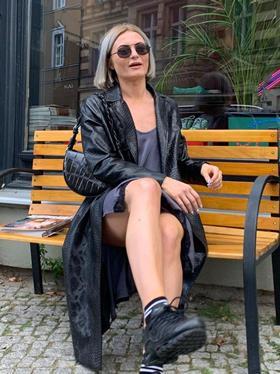 Russell, who was a finalist at the 2019 RBS Great British Entrepreneur Awards, has seen her business go from strength to strength as a result of the support we were able to give her and has since expanded to provide creative marketing for small and local enterprises through The Social Butterfly. She got into fashion because she thought it was creative and exciting, but admitted that starting out on her own, particularly in retail, was scary.
"The funding, advice and belief in me and my concept was the stepping stone I needed to make my dream a reality" – Emma Russell
"I've always been motivated and hard-working, but I wouldn't be where I am today if it wasn't for the Retail Trust," she said. "The funding, advice and belief in me and my concept was the stepping stone I needed to make my dream a reality. It gave me the confidence I needed to get into events and pop-ups, something I never thought I'd do, and something I love.
"The experience from all my talks, events and collaborations with pplrstrange has helped my new sub-brand run things for big brands in Scotland. The funding helped me rebrand, grow my followers, pay for professional shoots and get my foot into the London School of Styling. Knowing that there is help out there for young start-ups like me is unbelievable. It is a very special programme. I am proud and honoured to be part of it."
To access the Retail Trust's learning and development services, or to recommend them to people on your team, simply visit our website or email Amy Prendergast, director of change, people and learning, at aprendergast@retailtrust.org.uk
Chris Brook-Carter is CEO of Retail Trust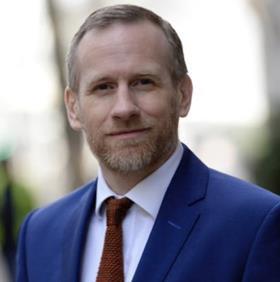 Chris Brook-Carter has been a passionate supporter, advocate and champion of UK retail across his entire career. Prior to joining Retail Trust, Chris was the managing director and senior vice-president of Retail Week and the World Retail Congress.
Prior to joining Retail Week, Brook-Carter was a pioneer in the age of digital information, launching his first online news service in 1999 for the FMCG sector. He has edited and led a number of intelligence and information media brands in industries as diverse as agriculture and automotive, but has specialised in media brands that serve consumer-facing industries all his professional life.


The Retail Trust is a registered charity that aims to support those working and retired from the retail industry in the UK.