PAID FOR POST
More voices from the retail industry
Retailers that realise the benefits technology can offer are reaping the rewards and investing in the future. But what is it that they are doing right? Sunni Dhami, director of product marketing, EMEA, for RingCentral, shares more.
Retailers face a number of key threats as well as opportunities in 2019, and have to be prepared to tackle them. In our ebook How Can Tech Help You Become a Winning Retail Brand we feature exclusive interviews with Retail Prophet's Doug Stephens and NBK Retail's Natalie Berg to identify some of the trends retailers need to be ready to face.
1. Understanding shifting consumer behaviours and the pace of digital change
Both on and offline, retailers are facing threats from rising costs and subdued demand. But the biggest challenge by far is the pace of change in the digital era and the influential power that this gives to the consumer – for example, a consumer's access to category and product information can be equal to, and in some cases greater than, that of industry executives. "Retailers are no longer setting trends but rather having to respond to them as they evolve and in real time," says Stephens.
2. The store of the future is about more than just product
Successful retailers are investing heavily in technology and customer experience, rather than just product. With 84% of consumers saying their experience of digital tools and services across all industries fall short of expectations, there is a clear opportunity for retailers to improve the digital experience. "The store of the future will transition from transactional to experiential. It won't just be a place to buy but a place to eat, play, discover, learn and even borrow," says Berg.
3. Voice technology will continue to drive and influence retail sales
Thanks to heavy discounting of smart speaker devices over the Black Friday period, ownership is on the rise. Voice-inspired retail is expected to take off next year as Amazon figures out how to promote more shopping activity on its Alexa Voice platform, and auto-replenishment of home essentials such as food and toilet paper will happen more and more.
4. Online and offline will continue to converge
Berg believes the structural economic advantages of being an online-only etailer are gone, that pureplay ecommerce is dead and that retailers are recognising the value of having a physical presence – the future of retail is blended. "We'll see an acceleration in the convergence of online and offline, with more digitally native brands making the leap into the physical space."
5. Customers want more variety, newness and surprise
We are also seeing businesses taking a more networked approach to their value proposition in response to the consumer's desire for variety, newness and surprise, according to Stephens. "There's a general realisation that standalone, empire-based businesses can no longer keep consumers fascinated long enough to maintain loyalty," he says. Within that we are likely to see more manufactured scarcity in retail. "Drops, collaborations and limited product runs will become the new paradigm in fashion and spread into other categories as well," he says.
Staying ahead of the curve in retail means you always need to have your finger on the pulse, but have you even thought about the future? There's a wealth of information in this ebook which explores ways in which technology can boost and improve the future of your retail brand.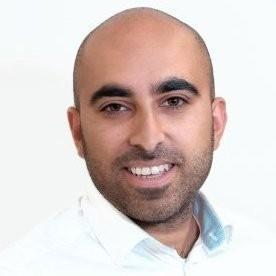 Sunni Dhami is director of product marketing, EMEA, for RingCentral

RingCentral is a leading provider of global enterprise cloud communications and collaboration solutions. More flexible and cost-effective than legacy on-premises systems, RingCentral empowers today's mobile and distributed workforce to communicate, collaborate, and connect from anywhere, on any device. RingCentral unifies voice, video, team messaging and collaboration, conferencing, online meetings, and integrated contact solutions. RingCentral's open platform integrates with leading business apps and enables customers to easily customise business workflows.