PAID FOR POST
More voices from the retail industry
The store is having a resurgence, says Salesforce's Rob Garf, but there are some measures retailers need to take to stay ahead of the curve.
Year on year, the retail industry continues to evolve – and with 7.7 billion people around the world touched by retail today, it certainly isn't getting less complex.
While this is an incredible opportunity for businesses, it can also feel daunting.
Here are three ways to tap into this vast market and prepare for a new decade of retail.
1. Revitalise the store
The resurgence of the physical store is happening, but not in isolation.
Connecting the dots between the physical and digital is now more important than ever as consumers traverse an average of 7.6 touchpoints for any given shopping journey.
"The resurgence of the physical store is happening, but not in isolation"
To do this, retailers need to rethink the purpose of the physical space. For some, this means using out-of-town stores as distribution centres.
Our research also showed that stores that took advantage of click-and-collect over the festive period saw an 18% higher share of digital revenue in the five days running up to Christmas.
While the role of the physical store is becoming more dynamic, its core purpose as a place for customers to be immersed within the brand and its products remains.
To enhance this, brands need to consider how technology can be used to create great experiences and develop personal connections in store between consumers and employees.
This might mean experimenting with the Internet of Things or allowing consumers to explore a collection through virtual or augmented reality.
2. Revolutionise consumer engagement (with data)
While physical stores remain important, a customer's experience in store cannot be contained within its walls – and that's why data is the bedrock on which retailers need to build their strategy.
However, at present, many retailers collect, store and use data in silos, creating disjointed processes that reflect back on the customer experience.
Syncing data across the organisation will enhance a retailer's ability to personalise their interactions with consumers, while also helping to eradicate those 'computer says no' moments when these touchpoints don't line up.
There can also be significant benefits for employees, using artificial intelligence (AI) to surface the relevant data and give them access to all the relevant information about a customer or product at their fingertips.
3. Find vision in values
Retailers can no longer share their values with consumers as an afterthought – they need to put them front and centre to attract and retain loyal customers.
"56% of shoppers say that sustainability and ethical business practices matter more now than they did a year ago"
Whether the focus is sustainability, equality or generally making the world a better place to live, these values are especially important to the younger generation, who crave genuine, meaningful relationships with brands.
In fact, 56% of shoppers say that sustainability and ethical business practices matter more now than they did a year ago.
As we move further into 2020, retail complexities will mount and it is up to retailers and brands to stay ahead of the curve.
Using these key takeaways to make one small change for the store, the customer and the organisation will help all retailers to be recharged, renewed and ready for the new retail reality.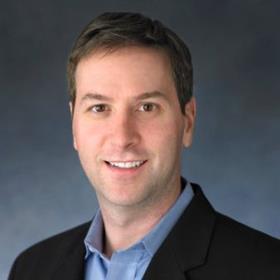 Rob Garf is vice-president of strategy and insights on Salesforce's retail and consumer goods team
With 25 years of global retail experience as a practitioner (Lids, Marshalls and Hit or Miss), an industry analyst (AMR Research), a strategy consultant (IBM) and a software leader (Demandware/Salesforce), Garf is no stranger to the industry and the challenges retailers face.
He currently leads industry research, drives solution strategy and advises senior executives globally on digital transformation.
Garf is also a frequent industry speaker, a member of NRF's Digital Council and chair of the Retail Customer Advisory Board.

Salesforce is the global leader in customer relationship management (CRM). Founded in 1999, Salesforce enables companies of every size and industry to take advantage of powerful technologies – cloud, mobile, social, Internet of Things and artificial intelligence – to connect to their customers in a whole new way. For more information, please visit salesforce.com/uk.