PAID FOR POST
More voices from the retail industry
Can the way in which a customer pays really enhance the customer experience and drive real value for the retailer at the same time? fumopay's Kevin Ludford believes it can.
The online checkout has been under the spotlight in recent years, as retailers attempt to create a seamless and speedy customer experience regardless of how they want to pay.
A relative newcomer to the finance sector, Pay by Bank was launched in 2018 and aimed to provide that seamless journey retailers have been hankering after, allowing consumers to pay via a banking app on their phone at the swipe of a screen.
Supported by nine of the high street banks and associated with open banking, it prioritises mobile optimisation and removes the need for traditional – and soon-to-be-outdated – tech such as card readers.
Since its inception, open banking has positively changed the face of payment processes but has also brought with it a confusion around which payment methods best fit both business and consumer habits.
Understanding the technical terminology
So, where do you start when you hear terms like 'instant payments', 'account to account', 'bank transfer' and 'pay by bank' payments? Well, the first thing to explain is that they are all really one and the same when used in the context of open banking.
As a retailer, you're tasked with creating a positive consumer journey throughout their entire shopping experience, but too many sellers fall at the final hurdle by implementing old tech.
No matter what your business, no retailer should be seen as being 'behind' – particularly when your competitors are quickly beginning to adopt these new payment methods.
"As a retailer, you're tasked with creating a positive consumer journey throughout their entire shopping experience, but too many sellers fall at the final hurdle by implementing old tech"
By way of demystifying these new payment approaches, take a look at the three tips below on how integrating a frictionless payment journey will win customers and bring a greater ROI to retailers.
1. Implement a payment solution designed for today's mobile consumer
A fundamental – and tragically common – error is still directing the customer to a credit card payment page, even when it should be presumed the customer is on a mobile device.
This forces customers to often register, enter their 16-digit card number, expiry, CCV and postcode – it's clunky, unnecessary and archaic if you don't have those details stored on the device.
This frustratingly tiresome process often leads to mistyping and the need to re-key the information, which commonly results in clicking out of the process altogether, never to return.
2. Put your customer in control of their data
We are all consumers. We all know that card fraud is a constant battle yet we continue to be asked to share our card data. It's high time we were given back control of when and where we share our card data.
By removing this step in the process, you instantly remove the risk of card fraud or card data theft – and isn't this feeling of security and assurance the sentiment you wish to leave your customer with as they conclude their business with you?
3. Enhance your customers' brand experience
By removing the restriction of the traditional card payment process you can enhance your customer's brand experience.
Customers crave flexibility and ease, from instant refunds to the ability to make queue-busting payments. This in turn builds brand loyalty – something all retailers are striving for.
Download the full fumopay Pay by Bank whitepaper here to learn more.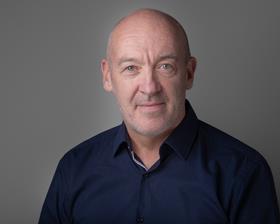 Kevin Ludford is the founder and chief executive of fumopay
Kevin Ludford is on a mission to help consumers and merchants improve their financial wellbeing through open banking innovation. Ludford has a long tenure within the digital payments and ecommerce technology industry, having held many executive-level positions, as well as being a previous founder of a payments and ecommerce development company. An entrepreneur at heart, Ludford is always striving to bring change through innovation.
fumopay is an innovative secure, card-free payment platform built entirely on open banking that allows account-to-account payments for consumers and businesses to pay or get paid. With fumopay, you can take payments online, in store, in app, or pay via QR code or link without the need to carry a debit/credit card or share bank account or card details. Whether you take payments or make payments, it's the safest and fastest way to get paid.