PAID FOR POST
More voices from the retail industry
Given the ever-rising costs of doing business online and the increasing rate of new store openings by pureplays, we can perhaps finally move away from the spurious argument over whether the store has a future, says Cegid's Olivier Chiono
Pureplay retailers are twice as likely as bricks-and-mortar retailers to be unprofitable (44% versus 20%) and are also much more likely to struggle to make the investments necessary to improve profitability (69% versus 39%), according to a recent survey conducted by Ipsos for Publicis Sapient and Salesforce.
Pureplays are also increasingly turning to stores to do all the things they cannot do online, notwithstanding their investments in rich content and augmented reality.
Mattress company Casper – with 67 stores in the US alone – is among a welter of pureplays continuing to open bricks-and-mortar shops, as Insider Trends shows.
Mega pureplay Amazon continues to experiment with its own version of the store of the future.
Serving the new customer
The argument over online v stores has finally crystallised into the emergence of a hybrid ecosystem built entirely around the needs of the customer who journeys effortlessly and seamlessly across channels to browse and buy.
In the service of this new customer, the store has emerged as an all-channel hub able to use both its traditional strengths as well as embrace commerce initiated or created online, as well as related repairs and returns.
Technology has kept pace with the changes by upgrading in-store tech to reflect mobile PoS and payments, but only more recently have tech companies taken a holistic view of the store by developing collaborative tools that empower store leads and staff to manage the many roles they are now expected to play.
From experience wizard, demonstrator, salesperson and safeguarder to merchandiser, stock checker, picker for online orders, click-and-collect server and returns manager, the list is endless. And staff are expected to be able to switch instantly and seamlessly between these roles.
This now extends to managing the store as a warehouse for online orders, which proved so popular during the pandemic.
The fine balance between on and offline
With these capabilities, the store and online are now in complete harmony for the greater benefit; the store can provide all the personal service and experience that online cannot.
It can also, where necessary, support online sales by starting the journey with garment fitting, product demonstrations and brand experiences offered through flagships.
Through their own mobile devices, managers and staff need not just apps for each task, for both store and online functions, but the data that ensures the desired outcome is clearly defined.
For new store visitors this may be simply about extracting, with their full consent, information needed to convert them into long-term customers.
Customers acquired in store are more 'sticky' and therefore valuable than those acquired online, so staff need to be ready to access as much information as they can from visitors.
And for existing customers, this is about being able to respond to their preferences, previous orders and journey footprint.
The store is no longer its four walls but a vital element of an ecosystem with the flexibility to perform multiple roles; the tech required to enable this ecosystem needs the same level of integration and flexibility, as well as intuitive operation on any platform.
And, as brands look for growth in sometimes stagnant home markets, tech that can be rolled out quickly to manage international markets.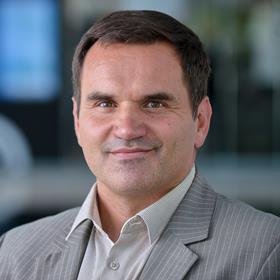 Olivier Chiono is retail product management director at Cegid

Cegid provides a global unified commerce and POS platform to help specialty retailers deliver a seamless shopping experience. More than 1,000 retailers rely on Cegid across 75 countries.