PAID FOR POST
More voices from the retail industry
With consumers demanding online payments be as swift and efficient as possible, Axerve's Alessio Damonti asks what retailers can do to reduce friction at the virtual checkout.
Ecommerce looms large in today's retail landscape. As a result, ever higher online transaction volumes and myriad digital payment types have proliferated – the latter spurred, especially in recent years, following the implementation of the EU's Second Payment Services Directive (PSD2) regulation.
The landmark regulation transposed into law across the continent by 2018, has been a driver of innovation in the payments industry and has heralded everything from mobile wallets to Apple Pay, to two-factor authentication.
This shift has presented challenges and opportunities for retailers.
The challenge is characterised by the complexity of payment methods that enterprises must handle at the virtual checkout, as well as payments being received from wider geographies as the internet has allowed even small retailers to enjoy a global customer footprint.
But how has this shift impacted consumer expectations with respect to digital shopping – particularly in terms of payments – and what does this mean for the retailer?
Evolving expectations
Consumers are more demanding in regard to customer experience when it comes to checkout owing to an increasingly online-first approach.
They expect shopping and paying for their goods to be as streamlined as the rest of their online experiences.
"Consumers are more demanding in regard to customer experience when it comes to checkout owing to an increasingly online-first approach"
The payment process is a milestone in the customer journey and comes with challenges, particularly when dealing with international recurring payments designed to ensure automatic, frictionless and secure flows.
Moreover, for customers today, efficiency also means an expectation that they can pay when and how they like, whether via mobile-first payments, recurring billing or BNPL.
This complexity is sending merchants towards platforms that can harmonise miscellaneous payments with an orchestrated approach.
Reducing friction
Payment orchestration platforms are filling this gap and are at the forefront of innovation as they allow for the management of multiple payment service providers (PSPs) from a single touchpoint.
This results in lower development and maintenance costs and an automatic, simpler reconciliation process.
Moreover, by automatically redirecting transactions to the most performing provider for each specific transaction, orchestration reduces the number of failed transactions and helps boost payment authorisation rates, it also takes into account the most secure routes.
Facing long queues or technical hold-ups with payment at bricks-and-mortar checkouts, busy shoppers are unlikely to leave everything in their basket and instead go to the shop down the road, but online customers have different expectations: when they face payment failure, alternatives are just a few clicks away.
That's why friction in online payments leads to cart abandonment.
Ensuring fluidity
At this year's IRX in London, payments firm Axerve was joined by international brand Spotify on stage for a keynote on ensuring fluid customer journeys.
On stage with Spotify's director of global payments strategy, Axerve heard first-hand the experiences of the complex payments world, from the standpoint of an international brand that interfaces with a diverse subscriber and customer base.
A compelling concept that emerged from the discussion is that managing worldwide-level payments and facing the complexity of security and different payment preferences – all while keeping a strong focus on customer experience – is indeed a new and growing consideration for businesses.
Research has shown that merchants lose 62% of customers who experience a failed transaction, according to Finance Magnates. Rather than try again, as they might at an in-person checkout, more than three out of five online customers walk away.
"Research has shown that merchants lose 62% of customers who experience a failed transaction"
Payment orchestration is already growing rapidly with its market size expected to reach a high of $1.98bn by 2026.
Through orchestration, retailers can avoid missed transactions and the trend for its implementation by brands is helping to shake up retail with the ready inclusion of innovative digital payment services.
Alessio Damonti is deputy chief executive and head of sales and business development at Axerve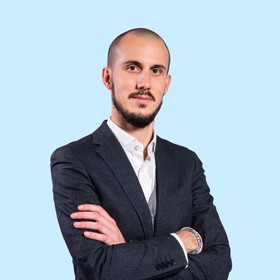 Part of Fabrick's fintech ecosystem, Axerve stands for more than 100,000 active customers as a partner for business development, helping them to understand, anticipate and address the needs of the market thanks to technological and innovative solutions for the point of sale and ecommerce.